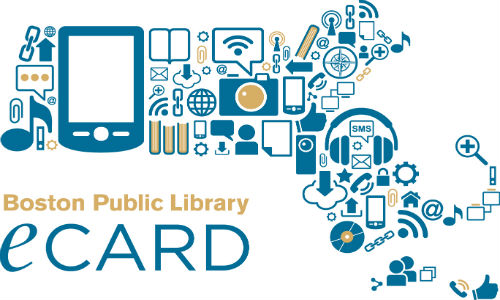 In addition to the databases and online resources available with your Lynnfield Library card, as a Massachusetts resident, you also have access to all of the Boston Public Library's online resources through their eCard program. Below we've listed a few of the things you can do with an eCard! Check out our video tutorial on how to sign up.
Find New Hobbies & Learn New Skills
If you're looking to pick up a new hobby this winter, look no further than BPL's resources for learning a language or try Lynda.com, which has free courses on everything from programming to photography. Your eCard also gives you access to the Headspace meditation app and databases for cooking, antiques, and gardening.
Discover Your Roots
In addition to remote access to Ancestry.com provided by Lynnfield, you can also access HeritageQuest, the Obituary Database, and other genealogical resources with your eCard. 
Stream Entertainment
You can check out up to 8 award-winning movies per month on Kanopy, which can also be streamed to your TV or tablet. Listen to music from BPL's collection of jazz, opera, and classical databases. For avid readers, you can access BPL's OverDrive with your Lynnfield Library card, or use your BPL eCard to search their literature databases, covering subjects such as Latino literature, Shakespeare, and North American Indian plays. PressReader provides full-page color access to thousands of newspapers and magazines.
Research Social Justice Topics
Your BPL eCard gives you access to several resources for educating yourself on social justice issues, including Archives of Sexuality and Gender, Black Freedom Struggle in the United States, Gale Opposing Viewpoints, the HistoryMakers, and many more.
Resources for Children and Teens
The BPL has a special selection of databases for children and teens, perfect for school research or fun projects.
You can learn more about eCards on the Boston Public Library website, sign up at this link, or watch our video tutorial for signing up!