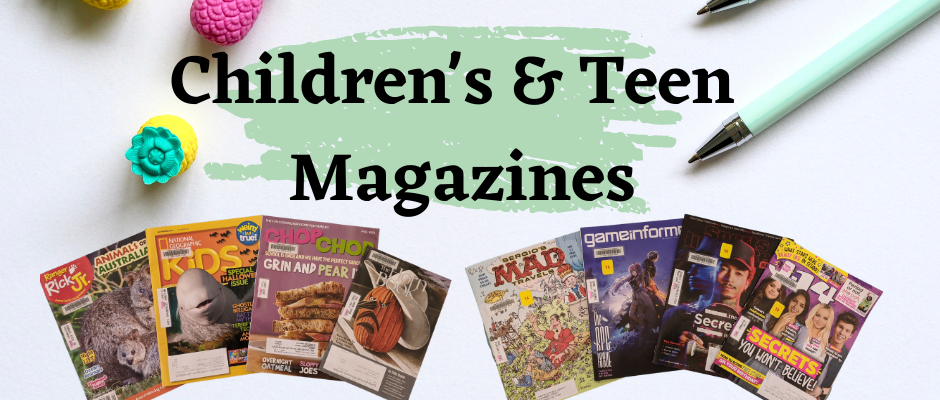 by Amanda Landry and Alex Lambright
Magazines are a great way to get articles, stories, facts, and puzzles dedicated to a particular interest. They're especially great for visual readers, for introducing readers to nonfiction, and possible writing opportunities. The Youth Services Department here at the Lynnfield Public Library have great magazine options for kids, teens, and even parents! Keep reading for our magazine policies, titles and descriptions of what we offer, and digital resources. 
First, some quick reminders:
Magazines circulate for

3 weeks

. 

If we don't have a magazine you're interested in, you can search the

NOBLE catalog

to see what else we have.

Children Magazines 
Magazines targeted for young readers are found in the Children's Room to the right of the Beginning Chapter Books.
This magazine includes easy to follow recipes, cooking skills, food facts, and games. Perfect for the young foodie and chef. 
Includes articles on various different literary topics and reviews for Children and YA books. Great for children's literature lovers, educators, and parents.
A variety of facts on all things STEM from around the world. A curious mind and information lover would enjoy this magazine. 
Ranger Rick Jr.

(Monthly)

An animal focused magazine with stories, activities, and fun facts. Perfect for beginning readers and animal lovers.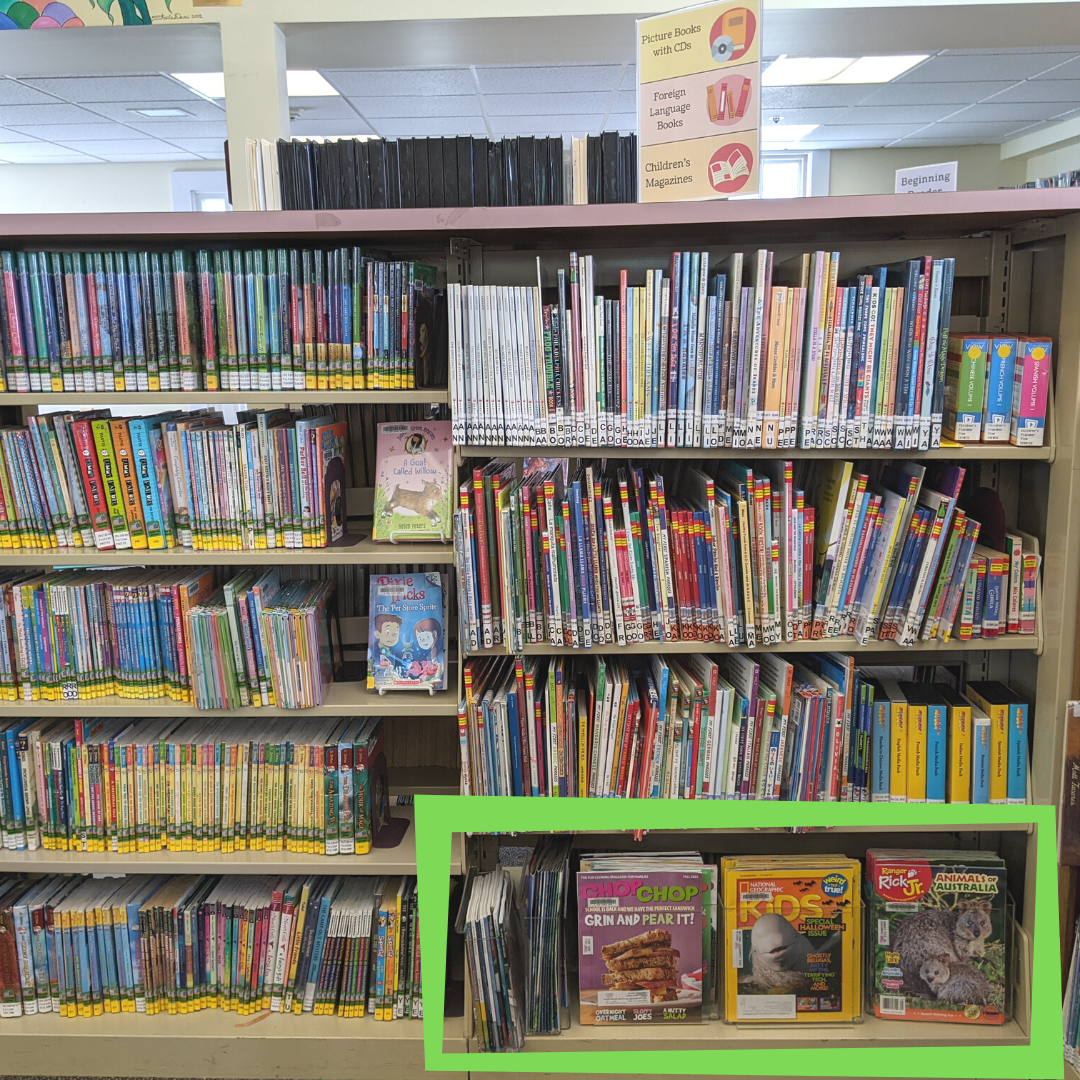 Teen Magazines 
Young Adult friendly magazines are shelved down the side of the fiction section in the Young Adult Corner of the library. 
Dedicated to video game articles, news, reviews, and strategy, this magazine is perfect for every gamer, no matter the console. 
Want to know all of the latest gossip, relationships, and fashion of your favorite celebrities, then

J-14

is the magazine for you (even if you aren't 14).
Satire and comics come together to comment on pop culture, politics, public figures, and more. If humor is your jam, pick this magazine up. 
Stats, youth reporters, interviews and more on your favorite sports players, teams, and games.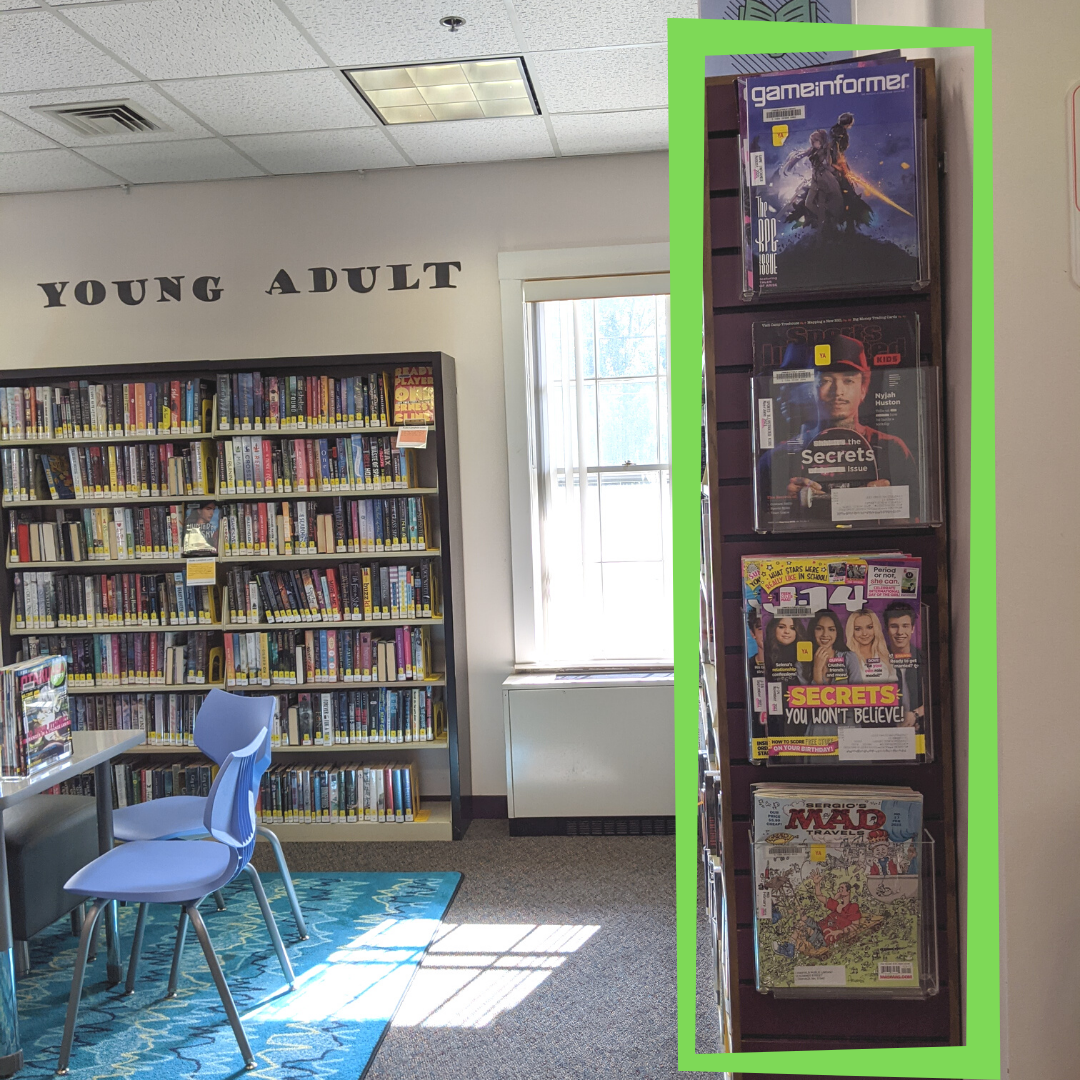 Parenting Magazines
Our parenting magazines are shelved in the Parenting section of the Children's Room and are great for parents, caregivers, and family members.
A one stop shop for parenting advice, stories, and everything in between when it comes to parenting. 
Tips, tricks, and tales for homeschooling parents and educators.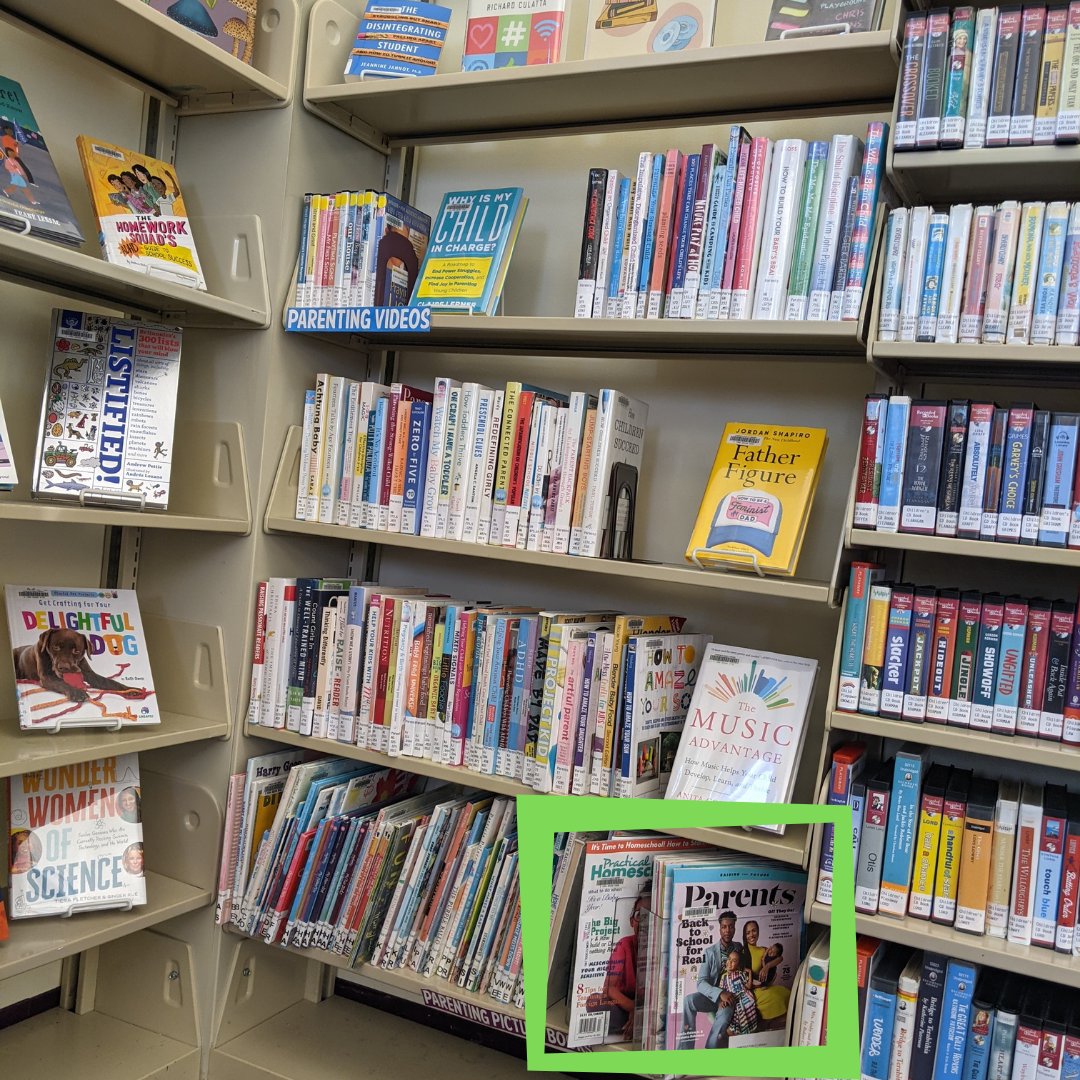 Digital Magazines
Overdrive/Libby has a whole section of their website and app dedicated to Children's magazines. These magazines can be accessed online using your library card. For more information on Overdrive/Libby check out our instructional page or call the library at 781-334-5411.
Children's magazines available on Overdrive/Libby are:
Highlights High Five Bilingual
National Geographic Little Kids