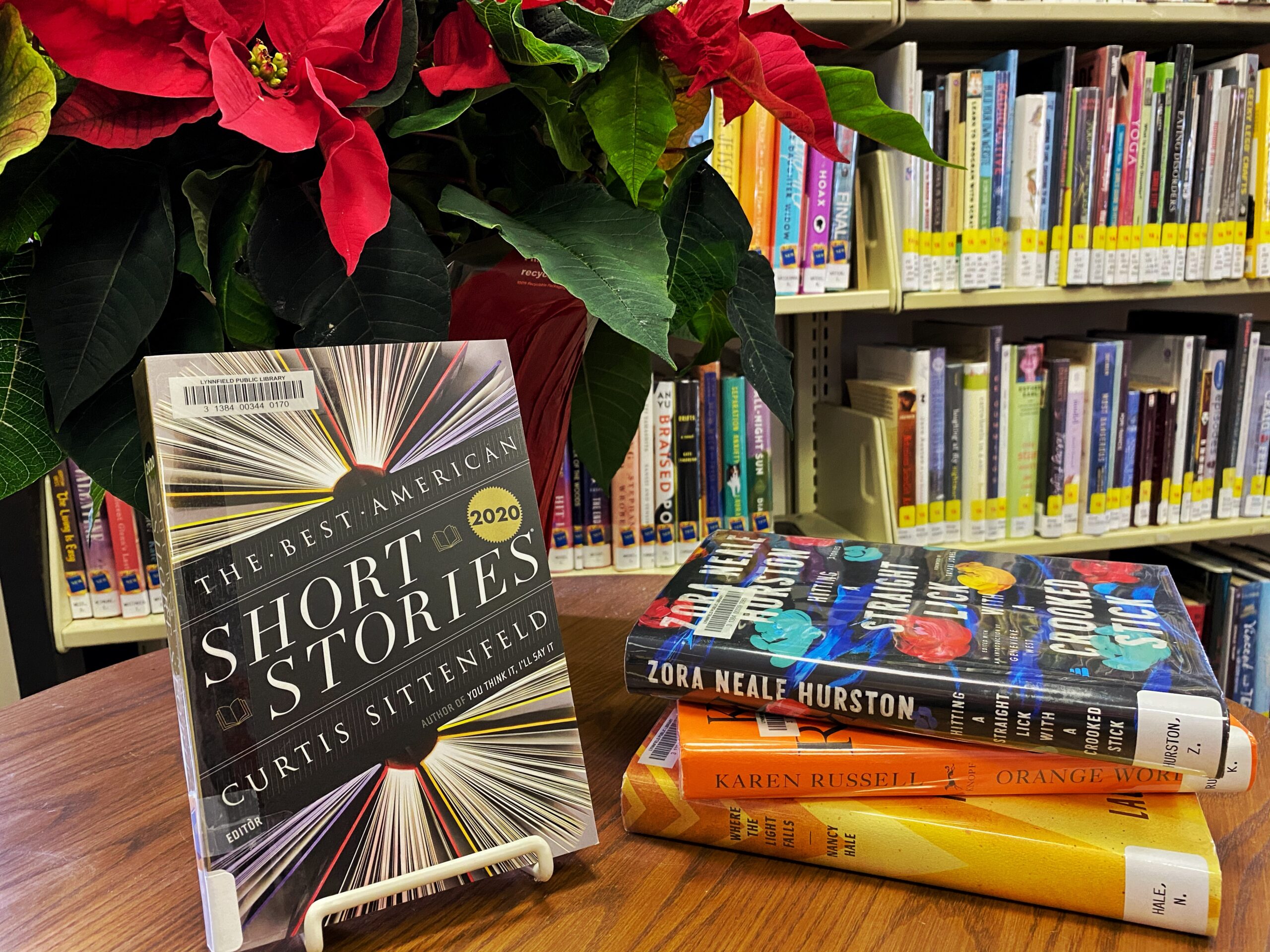 by Samantha Totman, Circulation Assistant
Monday, December 21 is the winter solstice–the shortest day of the year. Make the most out of our limited daylight hours by devouring these short story collections and novellas. The good news (in addition to these fantastic reads) is that the days only get longer from here!
A Phoenix First Must Burn edited by Patrice Caldwell
eBook
This own-voices story collection features sixteen fantasy and science fiction tales about Black female and gender-nonconforming characters wielding magic and exploring their own strength.
Best American Short Stories of 2020 edited by Curtis Sittenfeld
Book | eBook | eAudiobook
A classic yearly anthology that is great for short-story newbies and one-stop shoppers.
The Ballad of Black Tom by Victor LaValle
Book
Victor LaValle brilliantly reimagines one of HP Lovecraft's most offensive stories in this spooky, thought-provoking horror novella.
Hitting a Straight Lick with a Crooked Stick by Zora Neale Hurston
Book | eBook | CD Audiobook | eAudiobook
A collection of 21 short stories set in the Harlem Renaissance, some originally published in periodicals in the 1920s and 30s, from the author of Their Eyes Were Watching God.
Orange World and Other Stories by Karen Russell
Book | eBook | eAudiobook
Russell achieves vivid worldbuilding in a brief amount of time for each of the eight stories in this critically acclaimed collection.
Where the Light Falls by Nancy Hale
Book
Hale, a prolific and celebrated author in the 1930s and 1940s, is relaunched for a new audience in this collection of 25 stories.