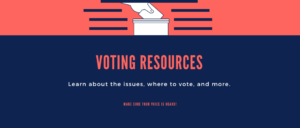 Voting Resources
By Abby Porter, Director
Election day is coming up on November 8, 2022 and early voting has already started. We wanted to pull together resources to help you decide how to vote and figure out where to cast your ballot! Voteinma.com will be able to answer most of your questions, but for specific information, check the following links. Make sure your voice is heard! Paper booklets explaining the ballot questions are available at the Lynnfield Public Library. Stop by the Reference Desk for help finding them. They are available in English, Large Print English, Spanish, and Chinese.
Check with Linda Emerson, the Lynnfield Town Clerk, should you have further questions about the state and local elections.
For Lynnfield-specific elections, don't forget Town Meeting is also coming up and a quorum of 150 Lynnfield voters is needed to move forward on the issues up for debate. It will be held on Monday, November 14 at 7:00 P.M. in the Lynnfield Middle School. The warrant this fall will cover the Public Safety Building, amend the zoning map, a redesign and construction of the King Rail Reserve Golf Course, and senior housing, among other items. To prepare, you can review the Town Meeting Procedure at this link. To learn more about the elected vs. appointed positions in Lynnfield, visit this link.