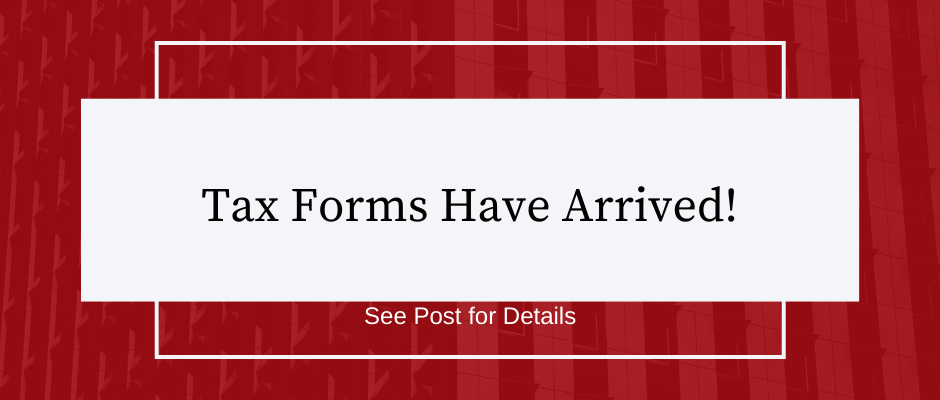 Tax Forms have Arrived!
by Lynnfield Library Staff
Tax season is upon us and we have limited numbers of both Federal and Massachusetts state forms and instructions. A complete list of what have can be located here. Tax returns are due on April 18, 2023.
Please note that both the federal and state government are recommending that forms be filled out online and are providing fewer hard copies. Ask at the Reference Desk if you need help printing out additional forms from irs.gov or the Massachusetts Department of Revenue. For legal reasons, the library staff are not able to answer specific tax questions. Please consult your tax preparer for questions about your tax filing.
For further resources on filing your taxes, please contact the following organizations:
Volunteer Income Tax Assistance Locator: The IRS Volunteer Income Tax Assistance (VITA) and the Tax Counseling for the Elderly (TCE) programs offer free tax help for taxpayers who qualify. Visit https://irs.treasury.gov/freetaxprep/
Low Income Taxpayer Clinics (LITC): There are 4 LITC locations in Massachusetts, including Lynn – Northeast Legal Aid LITC (978) 458-1465 or visit https://www.taxpayeradvocate.irs.gov/about-us/low-income-taxpayer-clinics-litc/
AARP Tax Aide Program: https://taxaide.aarpfoundation.org/
LEO, Inc: 181 Union St #209 Lynn, MA. Visit https://leoinc.org/services/community-services/volunteer-income-tax-assistance/ or call 781-581-7220
MASSCAP: Free tax preparation in Massachusetts is available for those who qualify. Visit https://www.masscap.org/freetaxprep/