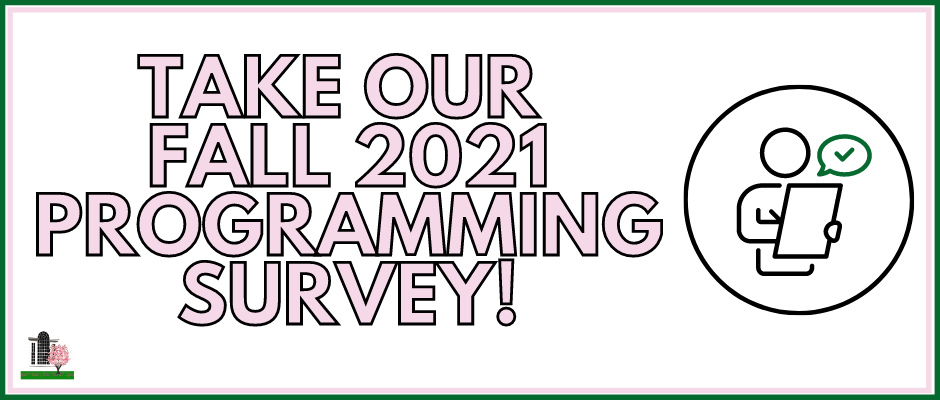 by Samantha Totman
The past 18 months have required us to make a lot of changes to our programming for safety reasons, including doing programs virtually and outdoors. The pandemic continues and safety is still top of mind for us, as well as providing the best possible programming for all of our patrons. We'll continue to provide outdoor maskless programs as long as the weather cooperates, but as it gets colder, we'll need to adjust. That's where you come in!
We'd love to know whether you'd prefer to attend programs virtually, in person with masks on (as mandated by the Town), or a mix. Maybe you love virtual yoga but would like to come into the library for a lecture or craft program. Maybe you have some ideas for future programs that we can incorporate into our schedule. We want to know it all!
To share your thoughts with us, please follow this link to take our Fall 2021 Programming Survey. This survey is anonymous. We also welcome feedback in person at the library or via email to lfd@noblenet.org.
We look forward to reading your responses!