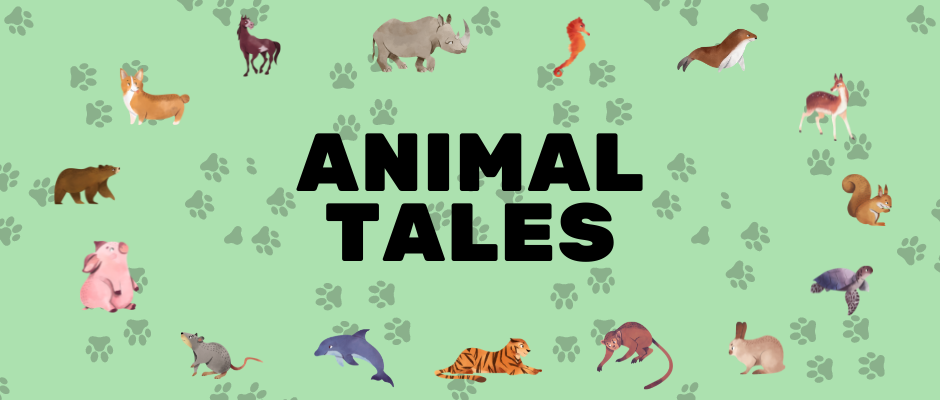 by Lauren Fox, Head of Youth Services
The Summer Reading theme this year is Tails and Tales. We're celebrating with a fun board game featuring animals as game pieces! To help your age group team win the game, let us know how many books you're reading throughout the summer. The books can be about anything you'd like, but why not try some animal books to go along with the theme? Here are some ideas from the children's room to get you started. All of these books are available in our catalog. Email Lauren at lfox@noblenet.org with any questions or for more suggestions.
Picture Books
The Bear and the Moon by Matthew Burgess, illustrated by Catie Chien
Soaked! by Abby Cushman
Tabitha and Fritz Trade Places by Katie Frawley, illustrated by Laurie Stansfield
What Do You Do With a Tail Like This? by Steve Jenkins and Robin Page
Perdu by Richard Jones
Atticus Caticus by Sarah Maizes, illustrated by Kara Kramer
We Will Live in this Forest Again by Gianna Marino
Sloth and Squirrel in a Pickle by Cathy Mealey, illustrated by Kelly Collier
Arlo: The Lion Who Couldn't Sleep by Catherine Rayner
A Tree for Mr. Fish by Peter Stein
Little Fox by Edward van de Vendel, illustrated by Marije Tolman
Chapter Books and Graphic Novels
The One and Only Ivan by Katherine Applegate
Otto P. Nudd by Emily Butler
Kodi by Jared Cullum
Belly Up (Funjungle Series) by Stuart Gibbs
Buster by Caleb Zane Huett
The Complete Chi's Sweet Home by Konami Konata
Diary of a Pug: Pug Blasts Off by Kyla May
Long Tail Kitty by Lark Pien
Dungeon Critters by Natalie Riess and Sara Goetter
Skunk and Badger by Amy Timberlake
Nonfiction: We have so many nonfiction books about animals that it's hard to choose! If you'd like to browse, we suggest checking out the QL and SF sections at the library. Here are just a few options to get you started.
The Spirit of Springer: The Real-Life Rescue of an Orphaned Orca by Amanda Abler, illustrated by Levi Hastings
50 Reasons to Love Animals by Catherine Barr, illustrated by Hanako Clulow
Animal Watching by Mary Kay Carson
Daring Dogs: 30 True Tales of Heroic Hounds by Kimberlie Hamilton
Animazes: Extraordinary Animal Migrations by Katie Haworth, illustrated by Melissa Castrillón
Animal Atlas: The World's Wildlife as You've Never Seen it Before by Derek Harvey
Eye By Eye: Comparing How Animals See by Sara Levine, illustrated by T.S. Spookytooth
Masters of Disguise: Camouflaging Creatures and Magnificent Mimics by Marc Martin
Summertime Sleepers: Animals That Estivate by Melissa Stewart, illustrated by Sarah Brannen
Horse Power: How Horses Changed the World by Jennifer Thermes