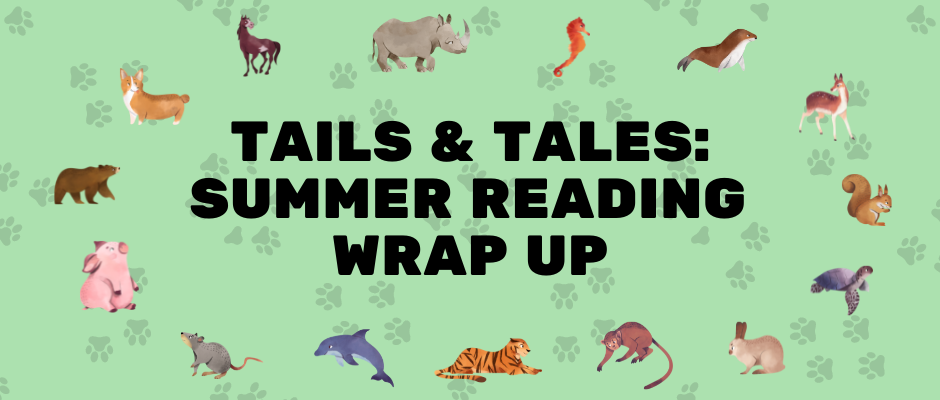 by Lauren Fox, Head of Youth Services
This summer, the Lynnfield Public Library asked a question: Can you read more than a librarian? Our game saw teams of Lynnfield children, teens, and adults playing against the Lynnfield Public Library staff to see who could read the most books as part of our Summer Reading program. The results are in: the kids in town read a lot, and they proved that they can read more than a librarian! In total, the children who participated in our Summer Reading program read over 1,000 books, far surpassing the goal of 250 books. The library staff team just squeaked over the 250 book finish line the last day of Summer Reading. The adults and teens did a great job, too! Stop in to check out our gameboard to see the final results. Our Summer Reading raffles have also been completed; congratulations to all the winners! 
Did you know that Summer Reading isn't just about books? We also had a variety of programs for all ages. This summer we had magic shows, concerts, puppet shows, art classes, and more! We have events throughout the year, so make sure to keep an eye on our calendar to see what's coming up soon.
You also have one more chance to attend a Summer Reading event, even though it's officially over now! Our End of Summer Reading magic show was rescheduled due to weather. The new date is Friday, August 27 at 11:00 a.m. Join us on the Lynnfield Town Common for a funny and exciting magic show with Bonaparté. This program is geared towards children, but everyone is welcome, regardless of whether you participated in our Summer Reading game. Bring a blanket to sit on and come enjoy the show!
Thanks to everyone who signed up for Summer Reading, submitted how many books they read, attended a program, or just came in to check out books and admire our game board. We hope you had a great summer! As a town, Lynnfield readers logged 1,543 books. Let's see if we can read more next year!