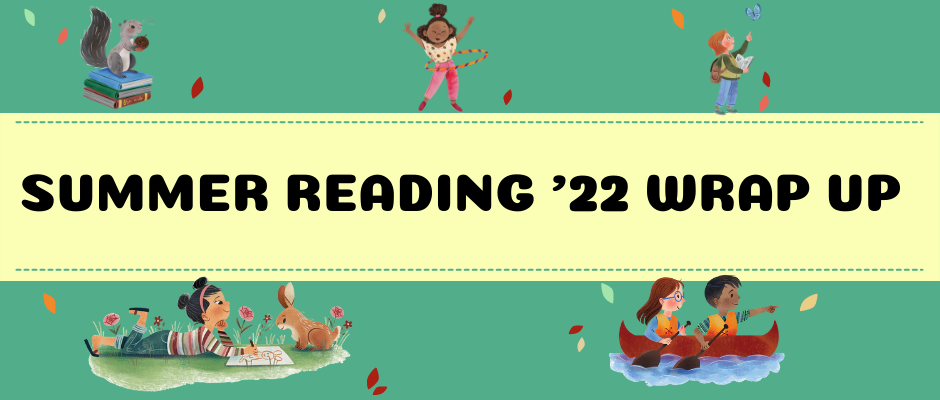 Our Summer Reading 2022 program has come to an end, and we had a great time! The program was held from June 29th – August 19th. This summer the children in Lynnfield proved that they CAN read more than a librarian! The Children's team hit 250 books first this year with a total of 1,722 books read! It was a tight race once again between the Adults and Librarians, with Adults reading 234 and Librarians reading 263 books. Our Teen team came in strong this year reading 133! This means that as a town we read 2,325 books, blowing away last year's total of 1,543 books!
The launch of Beanstack, our new platform for digital reading challenges, gave everyone a new way to interact and participate with our Summer Reading Challenge. Patrons are now able to complete challenges and earn badges throughout the summer. Be on the lookout for other Beanstack challenges in the future.
We read more than just books this summer at the library! We had a variety of programs including S'mores painting with Pop-up Art school, story tellers, puppet shows and more!
This year we had raffles for each team as well as a raffle for those that wrote book reviews. Congratulations to our raffle prize winners!
Thank you to everyone that joined us for Summer Reading and we hope to see you again next year. Let's see if we can read even more next year!