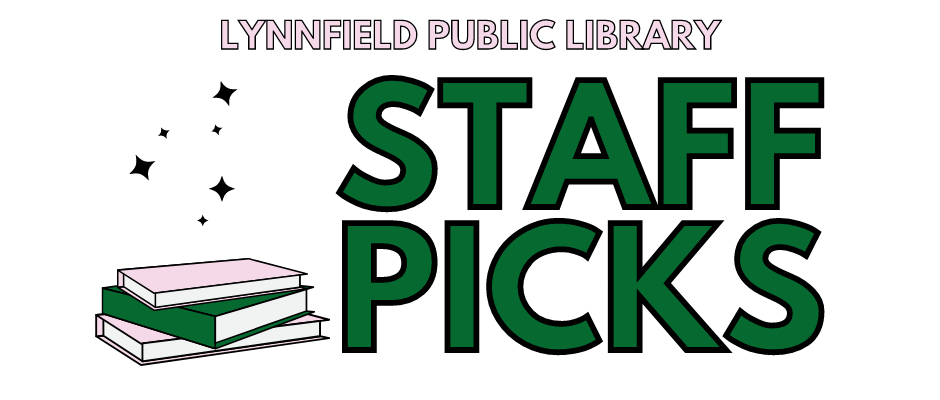 by Samantha Totman
It's too hot out to do anything but read, watch movies, and maybe play some video games! Luckily we have titles to help you with all those activities–read on below. As always, you can place holds on these by clicking the links below, or look for the green Staff Picks labels throughout the library.
Have you joined our Summer Reading competition yet? Each team has its own raffle for a prize bag at the end of the summer, so you don't want to miss out. We update our progress on the game board outside the Children's Room and on our social media pages!
Abby, Director
Time is a Mother by Ocean Vuong
Book | eBook | eAudiobook
This incredible poetry collection explores the author's grief after his mother's death. These poems are innovative in style and really beautiful to read aloud.
The Decagon House Murders by Yukito Ayatsuji
Book | eBook | eAudiobook
I've wanted to read this classic Japanese locked door mystery novel. Similar to And Then There Were None, seven students of their university's Mystery Club decide to take a weekend trip to visit the Decagon House on an island, where a terrible crime took place a year before. Then, slowly, they are picked off one by one. The group is half-horrified and half-ecstatic to have a crime of their own to solve. This audiobook was very compelling and I flew through it.
Alex, Head of Youth Services
A Thousand Steps into Night by Traci Chee
Book | eBook
Barbara, Reference
Something to Hide: A Lynley Novel by Elizabeth George
Book | Large Print | eBook | CD Audiobook | eAudiobook
I listened to the audiobook of the 21st title in this detective series, narrated by Simon Vance. After an undercover police detective is murdered, the reader is introduced to the lives of a Nigerian family living in London consumed by the need of the father to continue the customs of his country while dealing with a lack of understanding of same by the English population and his son. The novel traces the lives of Nigerian women and the challenges they face dealing with their womanhood and sexuality. The son is determined to save his younger sister from such customs as are those in the police department specifically detailed to curtail such procedures. While a challenging read, it was one that I appreciated.
Belle Green by Alexandra Lapierre, translated by Tina Kove
Book
My book club had read 'Artemesia' by this author and I looked forward to a second title by this author. Lapierre did extensive research into the life of her main character, Belle da Costa Greene, a woman determined to hide her African American heritage and the life of her father, a famous Black activist. Fascinated by rare books. Belle finds finds work in the Pierpont Morgan Library, famous for its historical manuscripts and early printed books. Greene works closely with Morgan, traveling the world on his behalf to acquire such books and prints for his collection all the while denouncing her heritage in a hostile and racist America. Interestingly, I had read The Personal Librarian by Marie Benedict and Victoria Christopher Murray last year about this same librarian. Both books were enjoyable, though I appreciated Lapierre's book more due to her research and deeper understanding of this interesting woman.
Kathe, Reference
Counterfeit by Kirstin Chen
Book | eBook | CD Audiobook | eAudiobook
Great summer read, two women join forces to sell replica high end handbags.
Katherine, Head of Circulation
Set on You by Amy Lea
Book | eBook
The Woman in the Library by Sulari Gentill
Book | Large Print | eBook | eAudiobook
Dating Dr. Dil by Nisha Sharma
Book | eBook
Chef's Kiss by Jarrett Melendez
Book
Kerry, Circulation
Ordinary Monsters by J.M. Miro
Book
Creepy Victorian Gothic atmosphere, a magical boarding school and a dash or body horror.
Kristen, Youth Services
Once Upon a Broken Heart by Stephanie Garber
Book | eBook | eAudiobook
This is my favorite out of the Stephanie Garber books I read this month. Loved the new characters that we meet and the new locations we are introduced to in the Caraval world. It's not necessary to read the Caraval series first in order to enjoy this book, but it will allow for a deeper understanding of certain characters and the setting.
Caraval by Stephanie Garber
Book | eBook | eAudiobook
Legendary by Stephanie Garber
Book | eAudiobook
Finale by Stephanie Garber
Book | eAudiobook
Pat, Head of Reference
The Blood Is Still: a Rebecca Connolly Thriller by Douglas Skelton
Book
Let's hope more of this "Tartan Noir" author's books become available on our side of the Atlantic! Dark, atmospheric thriller that shows the darker side of Scotland.
Patty, Administration
You Should See Me in a Crown by Leah Johnson
Book | Large Print | eBook | CD Audiobook | eAudiobook
Samantha, Circulation
Trust by Hernan Diaz
Book | Large Print | eBook | eAudiobook
Perspective is everything in this story about the accumulation of wealth.
The Love Songs of W. E. B. Du Bois by Honorée Fanonne Jeffers
Book | Large Print | eBook | CD Audiobook | eAudiobook
This book is long but earns every single one of its pages. I love multigenerational family sagas, and this is all that and more.
Spencer, Head of Tech Services
The Quarry
Playstation 4 | Xbox One
This was an absolutely terrifying horror game about camp counselors who need to survive the night after getting stranded at summer camp on their last night–and there's something lurking in the woods. As the player, you control their decisions, and their lives are literally in your hands. Downright scary.
Everything Everywhere All at Once
DVD
Easily one of the best movies I've seen in years. A zany, hilarious, emotional story led by the one and only Michelle Yeoh. I recommend researching as little as possible about this movie before seeing it. Perfect for fans of martial arts and science fiction movies.
Remote Control by Nnedi Okorafor
Book | eBook | eAudiobook
A brilliant and haunting science fiction novella set in near-future Ghana about a young girl named Sankofa who becomes "the adopted daughter of the Angel of Death" after an encounter with a mysterious object. The author, Nnedi Okorafor, is a fantastic science fiction and fantasy author who always has great worldbuilding, deep characters, and fun dialogue.