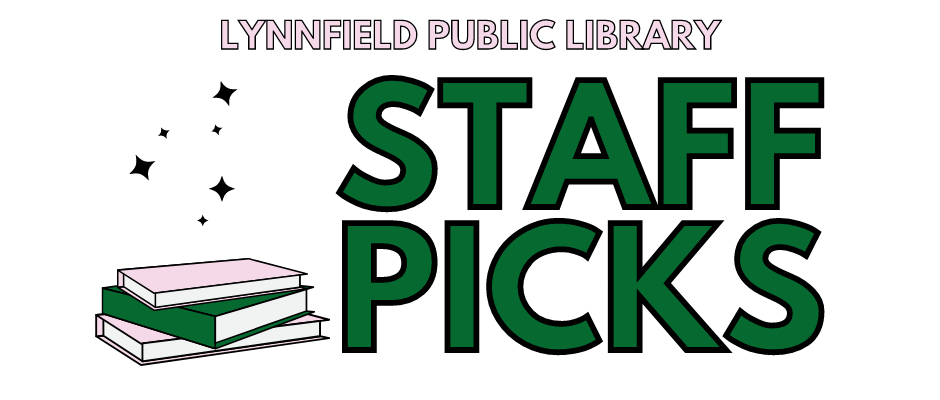 by Samantha Totman
Fall is officially here! It's the perfect time to cozy up on the couch with a good book (or movie, or manga, or TV show, or game), and we've got a plethora of choices for you below.
As always, you can place holds on these by clicking the links below, or look for the green Staff Picks labels throughout the library.
Abby, Director
The Bullet That Missed by Richard Osman
Book | Large Print | eBook | eAudiobook
I cannot express my love for this series enough. Funny thriller seems like an odd combination, but these books are so clever, charming, and fun to read. I've been anxiously awaiting this third book in the series and I'm sad I read it in under two days.
A Prayer for the Crown-Shy by Becky Chambers
Book | eBook | eAudiobook
This is the second book in the Monk & Robot series and reading them feels like drinking a warm cup of tea. There is so much kindness and thoughtfulness in every interaction. It feels almost meditative to read, despite it following a fun journey of a robot meeting humans for the first time and a tea monk who isn't sure what they want to do with their life. Just lovely.
Love on the Brain by Ali Hazelwood
Book | Large Print | eBook | eAudiobook
Hazelwood writes compelling romance novels about scientists. I learned a lot reading this book about neuroscience and engineering, while also following two enemies fall in love, my favorite trope.
Men We Reaped by Jesmyn Ward
Book | eBook | CD Audiobook
This memoir is hard to read, but so powerful and thought-provoking. Throughout, Ward focuses on five young men in her life who have passed away, through illness, car accidents, drugs, or suicide. It personalizes and explores the struggles of poverty and racism through the lives of each of these young men. Ward writes each man so clearly I felt like I knew each one, making the losses devastating.
Alex, Head of Youth Services
Noragami by Toka Adachi
Book
An action packed series about the world of gods and ghosts.
Silver Spoon by Hiromu Arakawa
Book
I don't think a series has made me laugh out loud as much as this one in a while. It's a coming of age story about a city boy who decided to go to an agricultural high school. Join Hachiken as he struggles to adjust to farm life and forge his own path.
Yona of the Dawn by Mizuho Kusanagi
Book
This manga has drama, action and a little romance as Yona ,a young princess, must fight to regain her kingdom.
Barbara, Reference
The It Girl by Ruth Ware
Book | Large Print | eBook | CD Audiobook | eAudiobook
Hannah Jones and April Clarke-Cliveden were freshman roommates at Oxford and by the end of that year April has been murdered. A decade later Hannah learns the man convicted of the murder, John Neville, has died in prison. A reporter seeks out Hannah to let her know he believes Neville was wrongfully committed. Ruth Ware skillfully recounts the murder from the perspective of four college friends as Hannah deals with her personal concerns about her role to help convict the wrong person.
This novel recounts the important role played by American women as members of the U. S. Army Signal Core during World War I. Nearly 7,000 women responded to the call for such a task and were the first women to be sworn in under Articles of War. Told through the perspective of three of these women, Chiaverini's novel details their courage and skills to help win the war.
The Woman in the Library
by Sulari Gentill
Book
|
Large Print
|
eBook
|
CD Audiobook
|
eAudiobook
This is the fictional story of a young woman, Hannah, who is writing a murder mystery. Her novel begins in the reading room of the Boston Public Library. Four researchers sitting at the same table hear the piercing scream of a young woman. Harriet, Marigold, Whit and Caine, strangers before the murder, start to become friends and gradually realize one of them may have been responsible for the woman's death. Interspersed are comments from Hannah's publisher asking about the status of her book.
The Book of Form and Emptiness
by Ruth Ozeki
Book
|
Large Print
|
eBook
Beautifully written, this novel was awarded the 2022 Women's Prize for Fiction and was one of those books I would read for hours at a time. On the surface this is a book about Benny, who begins to hear voices after the death of his father while his mother becomes a hoarder to compensate for her grief. The author, who is also a Zen Buddhist monk, emboldens objects with life and makes the Book itself a main character that not only narrates the story but tries to heal the pain of its main characters.
Joan, Youth Services
The Art of Inheriting Secrets by Barbara O'Neal
Book
Katherine, Head of Circulation
Boyfriend Material by Alexis Hall
Book | eBook | eAudiobook
The Night She Disappeared by Lisa Jewell
Book | Large Print | CD Audiobook | eBook | eAudiobook
The Accidental Pinup by Danielle Jackson
Book
Pat, Head of Reference
C. B. Strike: The Series
DVD
The Cuckoo's Calling by Robert Galbraith
Book | Large Print | eBook | CD Audiobook | eAudiobook
This is one of the few situations where I'm glad I saw the movie version of the book before reading it. Tom Burke's characterization of the main character – Cormoran Strike – was spot-on. Visualizing his portrayal while reading the book added my enjoyment of the mystery.
Kathe, Reference
The Magnificent Lives of Marjorie Post by Allison Pataki
Book | eBook
Rogues: True Stories of Grifters, Killers, Rebels and Crooks by Patrick Radden Keefe
Book | Large Print | eBook | eAudiobook
Kristen, Youth Services
The Atlas Six by Olivie Blake
Book | Large Print | eBook | eAudiobook
We Hunt the Flame by Hafsah Faizal
Book | CD Audiobook | eAudiobook
Love on the Brain by Ali Hazelwood
Book | Large Print | eBook | eAudiobook
Lore Olympus: Volume One by Rachel Symthe
Book
Lore Olympus: Volume Two by Rachel Symthe
Book
Samantha, Circulation
There There by Tommy Orange
Book | Large Print | eBook | CD Audiobook | eAudiobook
This is Not a Book About Benedict Cumberbatch by Tabitha Carvan
Book | eAudiobook
Husband Material by Alexis Hall
Book | eBook | eAudiobook
Spencer, Head of Technical Services
I'm Glad My Mom Died by Jennette McCurdy
Book | eBook | CD Audiobook | eAudiobook
This was a tough book to read. Jennette McCurdy is a former child actor who starred on the show iCarly in the late 2000s. She describes in this memoir how her mother forced her into acting and further abused her for years. McCurdy manages to inject a lot of humor into this book as well. I am so glad to see that Jennette McCurdy got the chance to tell her story, retire from acting, and be free from her mother.
Marrying Mr. Darcy: The Pride & Prejudice Card Game
Game
This role playing card game lets you play as one of the women in Jane Austen's Pride and Prejudice and try to win the heart of a suitor. I had so much fun playing this game with my family last New Year's Eve. My dad, as Georgiana Darcy, consistently found himself embroiled in scandals, and I, as Mary Bennet, sadly messed up during a piano recital and became a laughing stock. I highly recommend this for Jane Austen and board game fans.