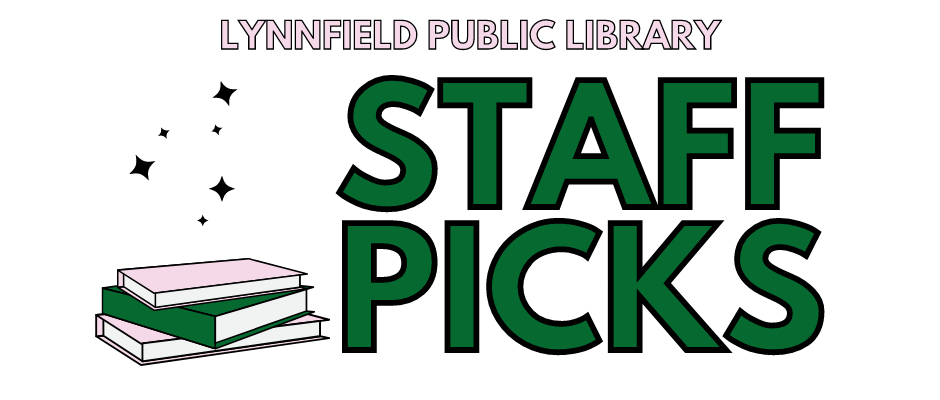 by Samantha Totman
A librarian's favorite way to prepare for summer is, of course, by curating the list of books we plan to read during the warm months. We have a great group of titles here to help you build your own summer reading list! As always, you can place holds on these by clicking the links below, or look for the green Staff Picks labels throughout the library.
Abby, Interim Director and Head of Adult Services
Heaven, My Home by Attica Locke
Book | Large Print
Locke writes great mysteries that look at the intersection of racism and crime in the South. This is the third book I've read of hers and they just keep getting better!
The STEMinist Novellas by Ali Hazelwood
eBooks & eAudiobooks
These short romance novellas are available on Libby and are so much fun. Enemies-to-lovers is my favorite romance novel trope and this author managed to write three excellent examples! Each book contains fascinating scientific facts (I learned a lot about Mars with the last one!), steamy romance, and fun banter. I can't wait for Hazelwood's next novel!
Barbara, Reference
What Happened to the Bennetts by Lisa Scottoline
Book | Large Print | eBook | CD Audiobook | eAudiobook
The death of a teenage daughter murdered during the hijacking of the family car prompts the FBI to move the family into the Witness Protection program. Months afterward, the father, feeling helpless about the impact of both the murder and the diminished lives now led by his family, sneaks away from FBI protection to find and kill the man who murdered his daughter. Beautifully narrated by Edoardo Ballerini, the listener becomes one with a man who wants to avenge his daughter and help his family move forward and reclaim their lives.
How to Stitch an American Dream by Jenny Doan
Book | Large Print | eAudiobook
One cannot become aware of the Missouri Star Quilt Company if they have quilted as long as I have or just fallen in love with fabric and all of its creative possibilities. This memoir chronicles the behind-the-scenes story of a woman's journey to raise her family, overcome hardship, and develop a relationship with a small town struggling to survive as she begins a quilting business in her mid-fifties, one that becomes world renowned and a way to keep her large family fully committed to the family life she cherishes.
Mrs. Palfrey at the Claremont by Elizabeth Taylor
Book
Originally written in 1971, the New York Review of Books republished a new edition of this lovely novel in 2021. After the death of her husband, Mrs. Palfrey downsizes her life and moves to the Claremont Hotel. Mrs. Palfrey is determined to continue to live her life as fully as possible. During one of her daily walks she befriends a young Englishman and 'adopts' him as her grandson creating an enduring friendship for both of them diminishing the hours of loneliness each of them would have felt had they not met.
Katherine, Head of Circulation
The Violin Conspiracy by Brendan Slocumb
Book | Large Print | eBook | eAudiobook
Forward March by Skye Quinlan
Book
Under Lock & Skeleton Key by Gigi Pandian
Book
Kerry, Circulation
Spear by Nicola Griffith
Book
Lauren, Head of Youth Services
The Science of Being Angry by Nicole Melleby
Book
Loveless by Alice Oseman
Book | eBook | eAudiobook
Samantha, Circulation
Memphis by Tara M. Stringfellow
Book | Large Print | eBook
All My Rage by Sabaa Tahir
Book | eBook | eAudiobook
Fevered Star by Rebecca Roanhorse
Book | CD Audiobook
I was highly anticipating this follow-up to last year's Black Sun and I was not disappointed. This fantasy series is a bit of a slow burn but I love immersing myself in it, and I can't wait for the third book to come out!