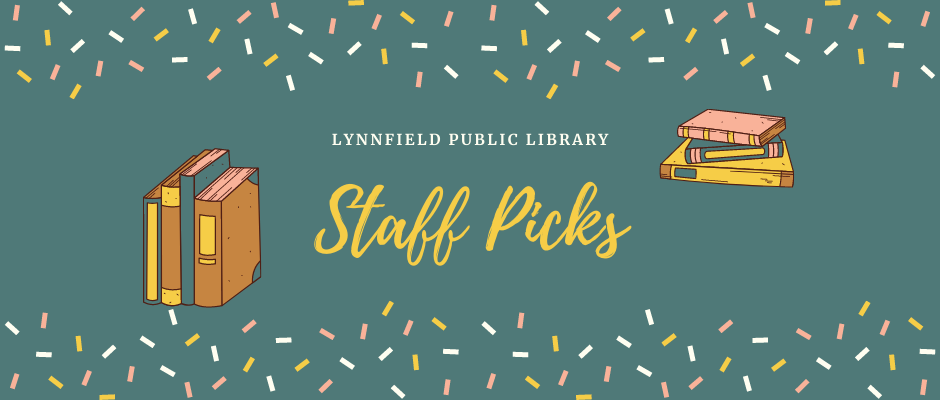 by Samantha Totman, Circulation Assistant
This past month we enjoyed all sorts of books, movies, and TV shows. Our library team's picks for January include fourteen cozy mysteries, young adult fantasy stories, cookbooks, crime procedurals, and more. If you decide to check one of these out, let us know what you think!
Abby, Assistant Director & Head of Adult Services
Comet in Moominland by Tove Jansson
Book
I'd never read any of the classic series before.  It was so silly and a fun way to kick off the year.  I don't really do much on resolutions, but one of mine this year is to read more books I already own and I've had this on the shelf for ages.
The Book on Pie by Erin Jeanne McDowell
Book
I got this for Christmas and I can't wait to make everything in it!
Barbara, Reference
Crossings by Alex Landragin
Book
The book is designed to be read two ways, either traditionally, page one sequentially to the end or as I read it, via what has been identified by the bookbinder in the novel as the 'Baroness sequence,' which leads the reader through the book by non-sequential sections. I thoroughly enjoyed reading it that way, and one I recommend.
Christine, Circulation
The Writer's Library: The Authors You Love on the Books That Changed Their Lives, edited by Nancy Pearl and Jeff Schwager
Book | CD Audiobook
Not only does this give you a new, long list of books to read, but it also gives you insight into how readers become writers and why they write what they write.
Jen, Library Director
Criminal Minds
DVD
I've been catching up on the last few seasons by borrowing the DVDs from other NOBLE libraries
Chaos: Charles Manson, the CIA, and the Secret History of the Sixties by Tom O'Neill with Dan Piepenbring
Book | eBook
I'm reading this on Libby.
Ready Player Two by Ernest Cline
Book | Large Print | eBook | CD Audiobook | eAudiobook
I started listening to this but had to return it because so many people were on the waiting list!
Baby Sitters Little Sister series by Katy Farina
Book | eBook
My daughter is loving these graphic novels.
Kat, Head of Circulation
Flowers and Foul Play by Amanda Flower
Book
Death on the Page by Essie Lang
Book
Lauren, Head of Youth Services
Last Night at the Telegraph Club by Malinda Lo
Book
Marilyn, Reference
Fisherman's Friends
DVD
Nicole, Head of Tech Services
I Want to be Where the Normal People Are by Rachel Bloom
Book | eAudiobook
Pat, Head of Reference
The Dirty South by John Connolly
Book | Large Print | eBook | CD Audiobook
Patty, Administrative Assistant
The Peanut Butter Falcon
DVD
It's a Mark Twain style adventure story about a young man with Down syndrome who escapes from the nursing home he lives in to follow his dream of becoming a professional wrestler. He meets up with a small time outlaw, who is on the run. Their journey includes shooting guns, drinking whisky, catching fish and forming a heartwarming friendship. It's funny, genuine and about doing the right thing.
Samantha, Circulation
Black Sun by Rebecca Roanhorse
Book
This book is the first in a new fantasy series by an indigenous author. I can't wait for the second book to come out!