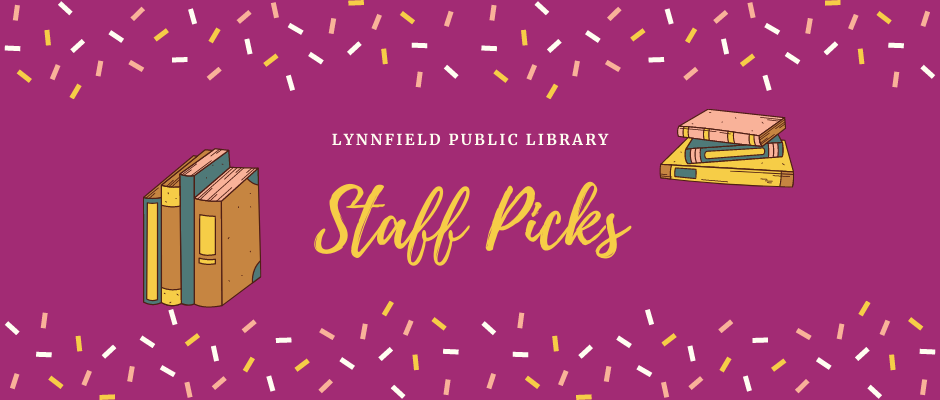 by Samantha Totman, Circulation Assistant
This month we have 18 recommendations from our staff, including puzzles, books of all genres, and a picture book that will make you laugh out loud. If you check out any of these items, let us know what you think!
Abby, Assistant Director and Head of Adult Services
Brown Girl in the Ring by Nalo Hopkinson
Book
On a Sunbeam by Tillie Walden
Book | eBook
Barbara, Reference
Apeirogon by Colum McCann
Book | eBook | CD Audiobook | eAudiobook
Based on two individuals the author met at a conference, this novel tells the story of two fathers, one Israeli (Rami Elhanan) and one Palestinian (Bassam Aragon), each of whom lost a daughter during the Israeli/Palestinian conflicts. An erudite novel that beautifully portrays all the nuances of the conflict in the Middle East. A recommended read. I couldn't put it down and thought about it long afterwards.
Carolyn, Circulation
The Digital Photography Handbook by Doug Harmen
Book
Christine, Circulation
Fortune and Glory: Tantalizing Twenty-Seven by Janet Evanovich
Book | Large Print | eBook | CD Audiobook | eAudiobook
This month, I enjoyed one of my guilty pleasures. In this one, there's more Ranger and less Joe Morelli as Stephanie tries to track down the "treasure" left to Grandma Mazur by her deceased husband, Jimmy Rosolli, to whom she was married for forty-five minutes before he died. The usual fun and humor with the usual cast of characters.
Jill, Circulation
Burma: Forgotten Allies Documentary
Stream
This is a 45-minute documentary about locating the Burmese veterans of World War II to honor them and hear their stories.
Everyone Poops by Taro Gomi
Book
It's a children's picture book about animals and people pooping.
Kat, Head of Circulation
Dead-End Detective by Amanda Flower
Book | eAudiobook
This is a cozy mystery and first in a new series.
Instant Karma by Marissa Meyer
Book | eBook
This is a young adult contemporary romance.
The Perfect Guests by Emma Rous
Book | Large Print
This is a mystery thriller–compelling, suspenseful, and twisty.
Kathe, Reference
HGTV Magazine
Print | Digital
Real Simple Magazine
Print
The Old House Journal
Print
I've been doing some sprucing up around my house, reading lots of home decorating magazines.
Lauren, Head of Youth Services
Across the Green Grass Fields by Seanan McGuire
Book
This is the newest book in one of my favorite series, Wayward Children. It can be read as a stand alone or after reading the rest of the series. It's a "portal fantasy" – a story where someone travels through a doorway to another world and has to cope with what they find there, and with the possibility or reality of coming home to a place that doesn't feel like home anymore.
Concrete Rose by Angie Thomas
Book | eBook | CD Audiobook | eAudiobook
The prequel to The Hate U Give, this tells the story of Starr's father, Maverick, as a teenager. I love The Hate U Give, so I had high expectations for this one, and it definitely lived up to them.
Mary, Circulation
Snacks Puzzle
Puzzle
Washington Black by Esi Edugyan
Book | Large Print | eBook | eAudiobook
The Warmth of Other Suns by Isabel Wilkerson
Book | eBook | CD Audiobook | Playaway
Nicole, Head of Tech Services
500 Miles From You by Jenny Colgan
Book | Large Print | eBook
Vanessa Yu's Magical Paris Tea Shop by Roselle Lim
Book | Large Print | eBook
Pat, Head of Reference
Miss Fisher's Murder Mysteries: Series 1
DVD | Stream