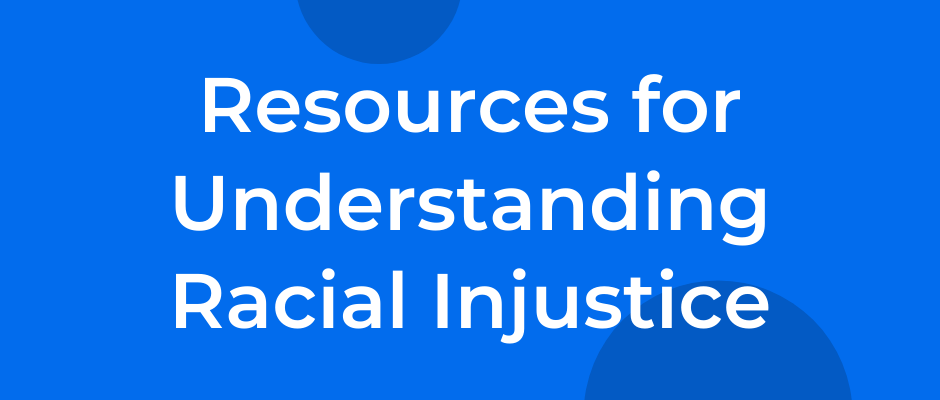 by Abby Porter, Lauren Fox, and Samantha Totman
Update: In light of the rise in hate crimes against Asian-Americans over the past year, we have updated this list of anti-racism resources originally posted in June 2020.
Below are some recommended resources for understanding racism and racial injustice. These titles are all available through our catalog, Overdrive/Libby, or hoopla. Please email lfd@noblenet.org or call 781-334-5411 with any questions or for further titles.
Children's Resources
Count Me In by Varsha Bajaj
Book
Something Happened In Our Town by Marianne Celano
Book | eAudiobook
Blended by Sharon M. Draper
Book | eAudiobook
Antiracist Baby by Ibram X. Kendi
Book | eBook | eAudiobook
A is for Activist by Innosanto Nagara
Book | eBook
Last Stop on Market Street by Matt de la Peña
Book | eBook | eAudiobook | DVD | Stream
Ghost Boys by Jewell Parker Rhodes
Book | eBook | eAudiobook
Brown Girl Dreaming by Jacqueline Woodson
Book | eBook | CD Audiobook | eAudiobook
Front Desk by Kelly Yang
Book | eBook | eAudiobook | Playaway
Teen Resources
Swing by Kwame Alexander
Book | eBook
We Are Not Free by Traci Chee
Book
How It Went Down by Kekla Magoon
Book | eBook | eAudiobook
Monster by Walter Dean Myers
Book | eBook | eAudiobook
All American Boys by Jason Reynolds and Brendan Kiely
Book | eBook | CD Audiobook | eAudiobook
Dear Martin by Nic Stone
Book | eBook | CD Audiobook | eAudiobook
The Hate U Give by Angie Thomas
Book | Large Print | eBook | CD Audiobook | eAudiobook | Playaway | DVD
American Born Chinese by Gene Luen Yang
Book
American Street by Ibi Zoboi
Book | eBook | eAudiobook | Playaway
Adult Resources
Americanah by Chimamanda Ngozi Adichie
Book | eBook | CD Audiobook | eAudiobook
The New Jim Crow: Mass Incarceration in the Age of Color Blindness by Michelle Alexander
Book | eBook | CD Audiobook | eAudiobook
Between the World and Me by Ta-Nehisi Coates
Book | Large Print | eBook | CD Audiobook | eAudiobook
Why I'm No Longer Talking to White People About Race by Reni Eddo-Lodge
Book | eBook
Minor Feelings: An Asian American Reckoning by Cathy Park Hong
Book | eBook | eAudiobook
How to Be an Antiracist by Ibram X. Kendi
Book | Large Print | CD Audiobook | eBook | eAudiobook | en Español
When They Call You a Terrorist: a Black Lives Matter Memoir by Patrisse Khan-Cullors and Asha Bandele
Book | eBook | CD Audiobook | eAudiobook
How to Respond to Coronavirus Racism by Learning for Justice
Article
The Making of Asian America: A History by Erika Lee
Book
Immigrant Acts: on Asian American Cultural Politics by Lisa Lowe
Book
No-No Boy by John Okada
Book
So You Want to Talk About Race by Ijeoma Oluo
Book | eBook | CD Audiobook | eAudiobook
Me and White Supremacy by Layla F. Saad
Book | Large Print | eBook | CD Audiobook | eAudiobook | Playaway
Yellow: Race in America Beyond Black and White by Frank Wu
Book
#AsianAmCovidStories Documentary Series
Youtube