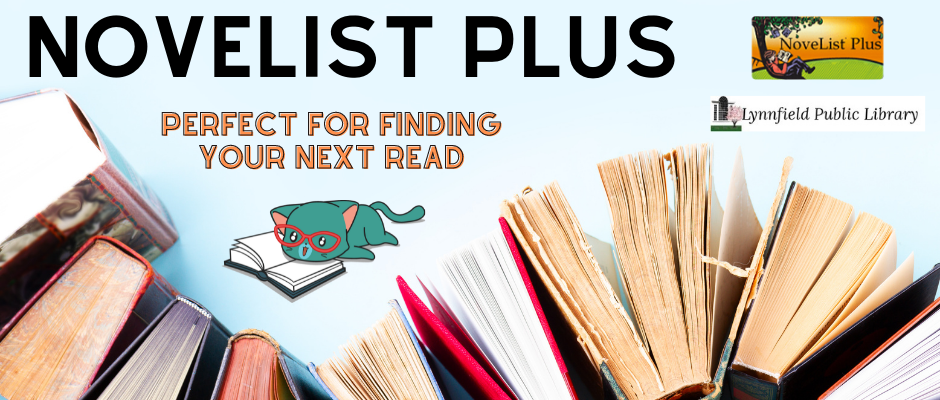 by Amanda Landry
Are you looking for your next read, but aren't sure where to start? Or do you want a book like the one you just read? Well, look no further because Novelist Plus is available through the Lynnfield Public Library!
You can access Novelist Plus by going to our website. 
Go to Library Services > Patron Services > Reader's Corner. In this section you'll find a bunch of resources that can help you find your next read. We're going to focus on Novelist Plus. 
Novelist Plus is a subscription database that focuses on finding book recommendations. Check out the graphic below (and part of the second graphic) to see the different labelled parts of a Novelist Plus results page for the book Front Desk by Kelly Yang. (A great read, too, by the way)!
What makes it so unique is that it gives you:
Author read-a-likes

Book read-a-likes

Searchable tags for:

Genre

Tone

Writing Style

Appeal

Theme

Subject

Reviews

Book lists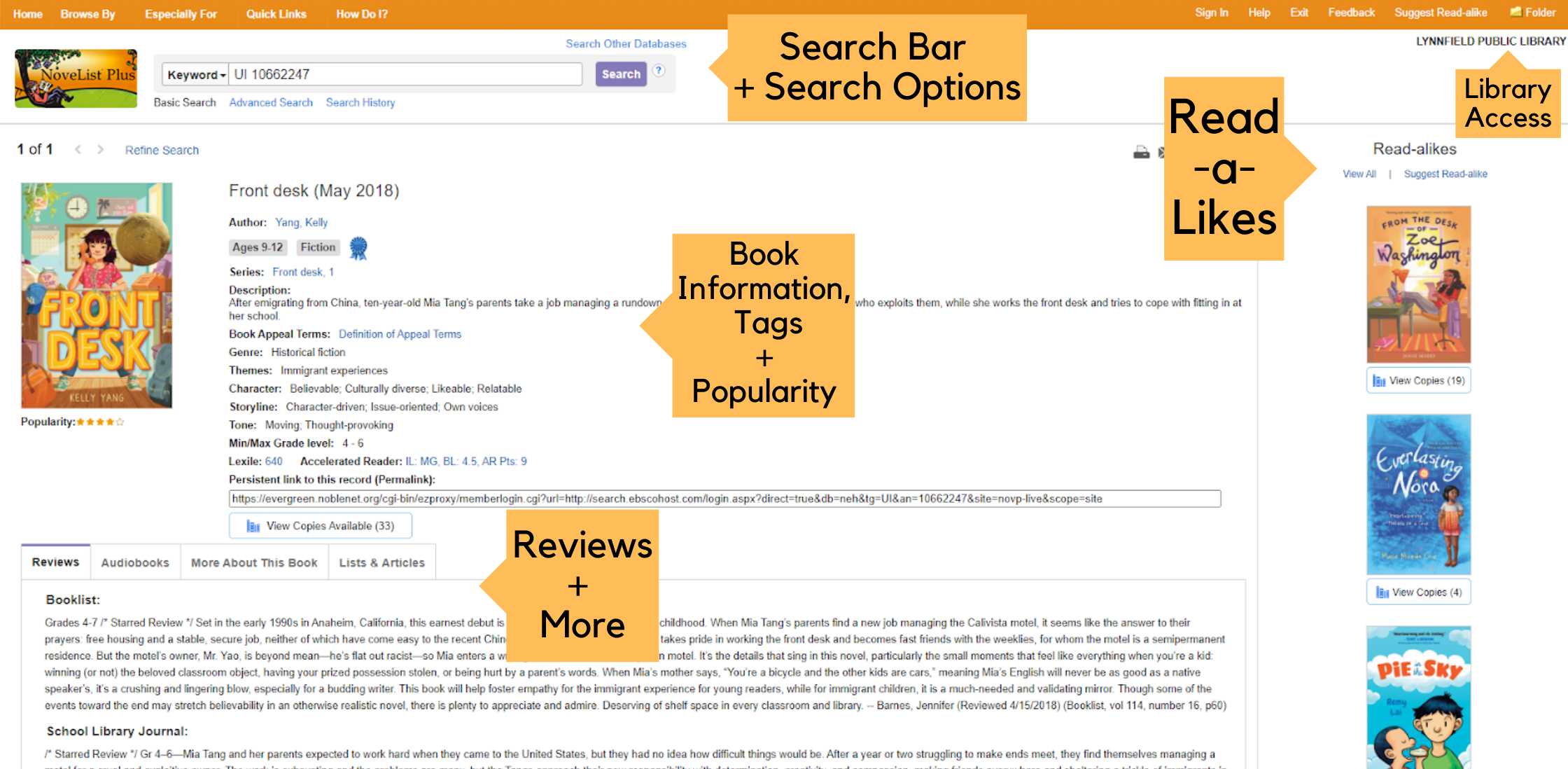 Maybe you've caught a glimpse of this already while searching through the NOBLE library catalog. When logged into your NOBLE account, you're able to find series information, read-a-likes, and the searchable tags you normally find in Novelist Plus at the bottom of a book's search. Almost all of the information is clickable and will bring you right to Novelist Plus. The graphic below outlines what this might look like in the catalog, along with some additional information from the previous graphic. 
If you really want to get specific, Novelist Plus also has advanced search options like reading scores, grade level, award winners, book length, author's cultural identity, and much more! Tabs along the top of the page also feature different browsing options, and quick links to book lists and articles created by Novelist Plus.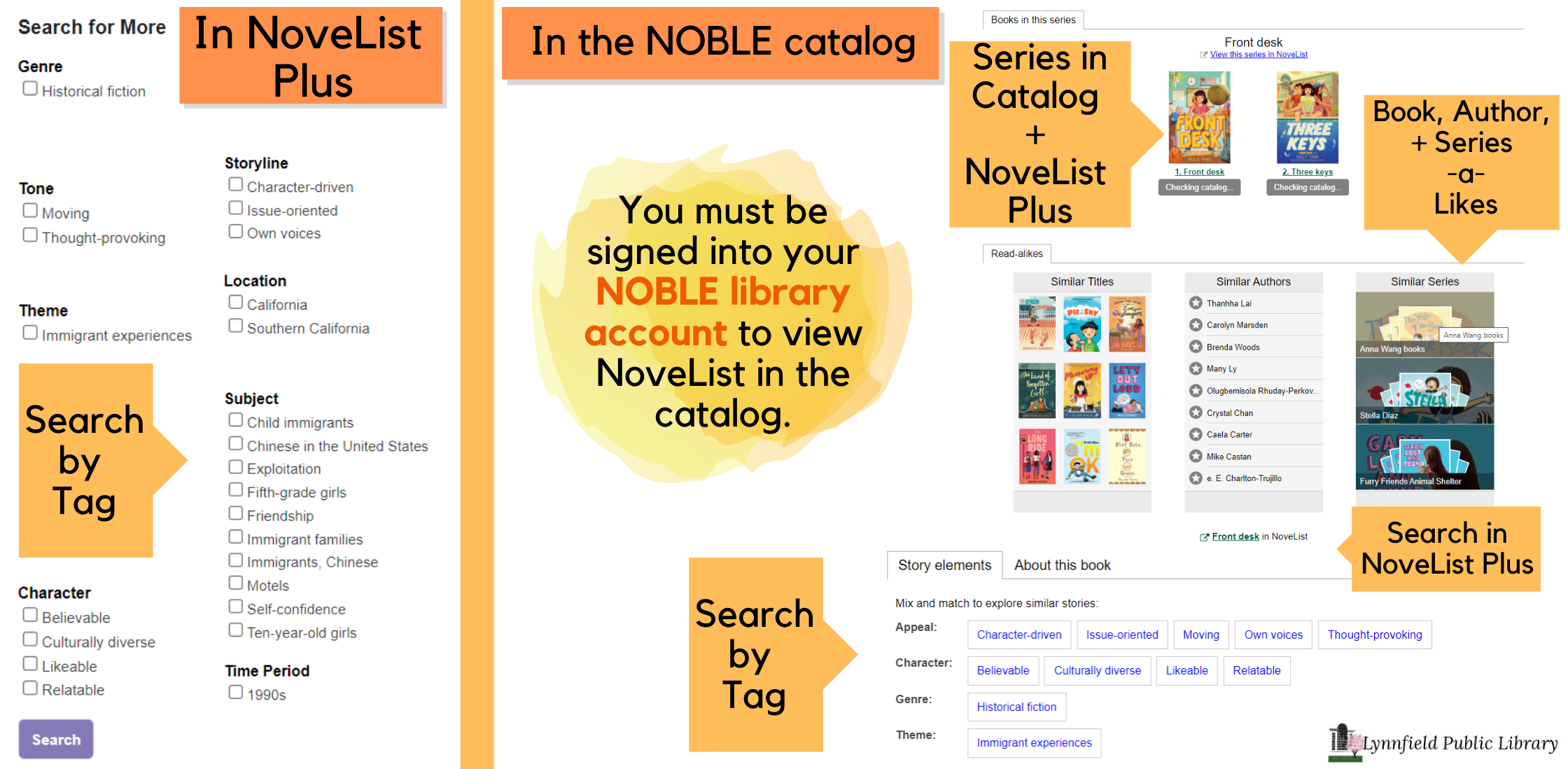 Want to learn more about Novelist Plus and its features? Check out the "How do I?" tab at the top of the page for answers to the most common questions. These tutorials are also available on their Youtube channel. 
Good luck finding that book that is just right, and happy reading!