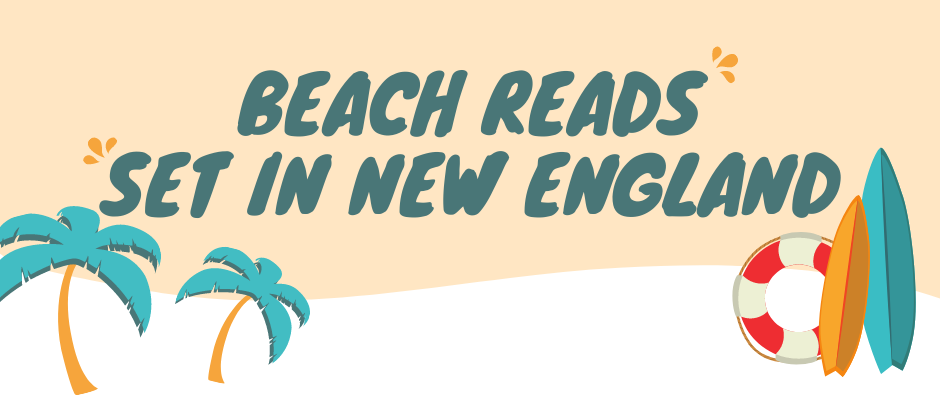 by Samantha Totman, Circulation Assistant
Whether you're sitting in the sun and sand or just wishing you were, beach reads are the perfect books for summer. And we all know there's nothing like summer in New England. Check out the books below to transport yourself to the beaches of Cape Cod, Maine, and more.
And don't forget to log the books you read to help your team win our Summer Reading Challenge!
Summer on the Bluffs by Sunny Hostin
Book | Large Print | eBook | eAudiobook
The Last House Guest by Megan Miranda
Book | Large Print | eBook | CD Audiobook | eAudiobook
Maine by J Courtney Sullivan
Book | Large Print | eBook | CD Audiobook | eAudiobook
Good Harbor by Anita Diamant
Book | Large Print | CD Audiobook
Summer Sisters by Judy Blume
Book | Large Print | eBook
A Nantucket Wedding by Nancy Thayer
Book | Large Print | eBook | CD Audiobook
The Guest Book by Sarah Blake
Book | Large Print | eBook | CD Audiobook | eAudiobook
The Second Home by Christina Clancy
Book |  eAudiobook
Big Summer by Jennifer Weiner
Book | Large Print | eBook | CD Audiobook | eAudiobook
The Last Book Party by Karen Dukess
Book | Large Print
Summer of '69 by Elin Hilderbrand
Book | Large Print | eBook | CD Audiobook | eAudiobook