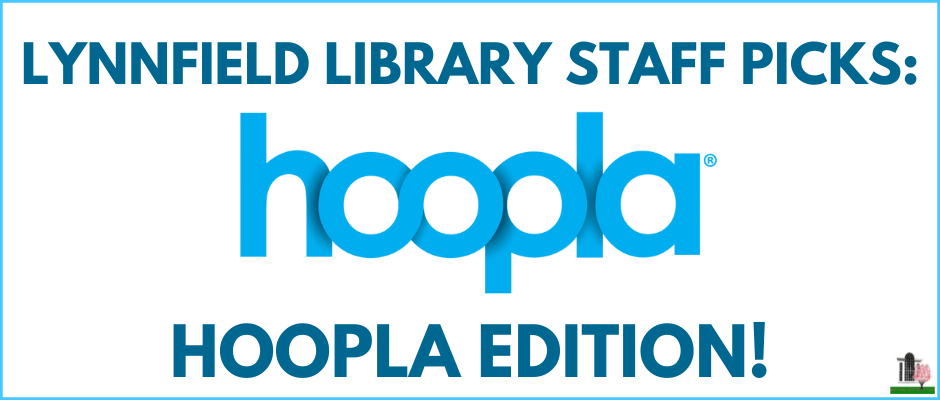 by Samantha Totman and Abby Porter
Do you use hoopla? It's a great digital service for streaming ebooks, audiobooks, movies, music, and TV shows (all for free with your library card, of course). Below, we've highlighted some of our favorite picks that can be found on the hoopla app. Click here to get started with hoopla, and click here to learn more about the difference between hoopla and OverDrive/Libby.
Abby, Interim Director
Boyfriend Material by Alexis Hall – This is one of the cutest "fake relationship" romances I've ever read.
Beard Science by Penny Reid – I'll read anything Penny Reid writes. Her romances are fun and funny, with just the right amount of feels. Cletus is, by far, my favorite of the brothers and I love all the baking that happens in this book!
Inspector Lynley Mysteries – One of my favorite mystery series turned into an excellent TV show!
Paper Girls by Brian K. Vaughn – My favorite comic series! It's like The X-files meets Stranger Things
Katherine, Head of Circulation
I like all the cozy mysteries hoopla has to offer. I've discovered new authors such as Maya Corrigan – By Cook or By Crook, and been able to read novellas by favorite authors that were only released as e-books such as Amanda Flower's Criminally Cocoa.
Samantha, Circulation
Jim Dale's Harry Potter audiobooks are classics. They're really popular, so there's almost always a waitlist on Libby. Luckily that's not a problem with hoopla!
Lauren, Head of Youth Services
Pride and Prejudice and Other Flavors by Sonali Dev