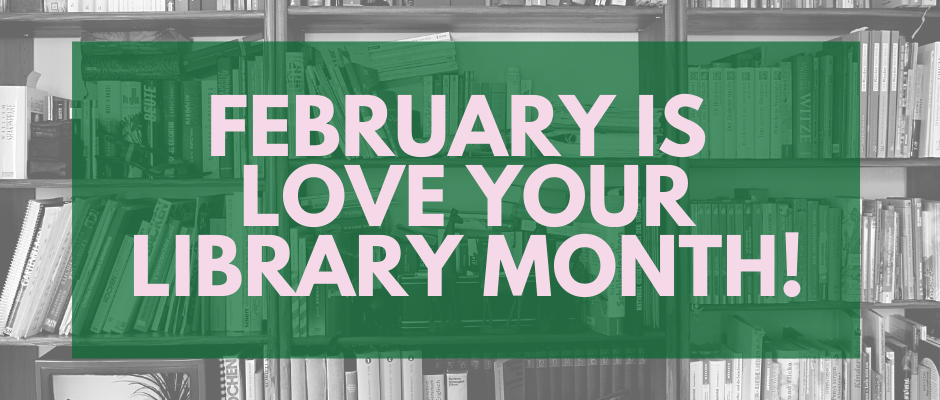 by Samantha Totman and Alex Lambright
To celebrate Love Your Library Month in February, we asked you to tell us what you love about the library. And you definitely delivered! We're overwhelmed with all of your amazing responses and just couldn't keep them to ourselves. Read on for a small sampling of the feedback we got. Be sure to also check out our post of Throwback Thursday photos as well.
And as always, thank you for loving your library!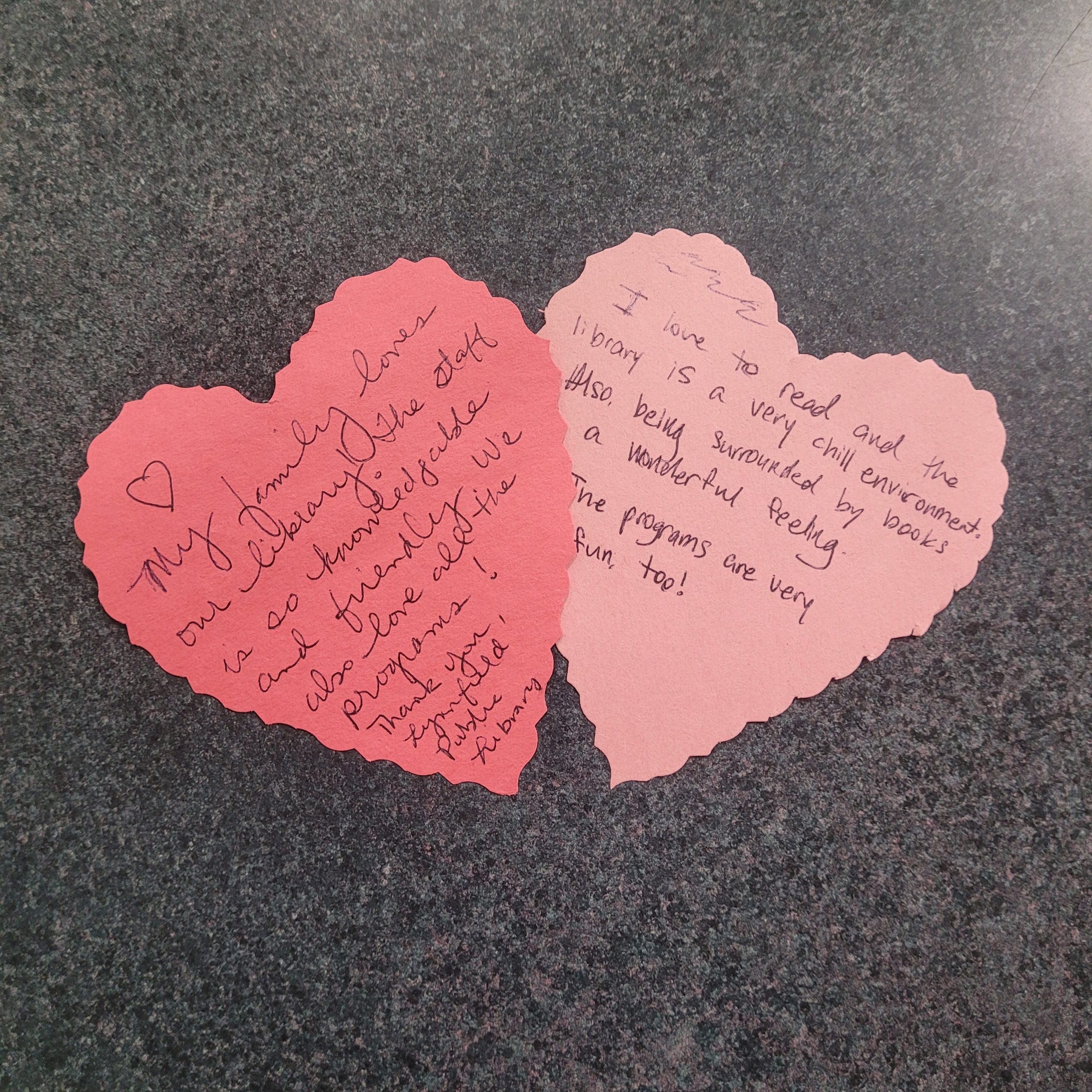 Children's Responses
"I love the librarians. They always know what book I want."
"The books at the library are for everyone, the library is my happy place! Knowledge is POWER!"
"I love the library because there are so many good books to read, and it's a great spot to do homework!"
"BEST PLACE EVER!!! It's my Happy Place 🙂 Thank you!"
"I love getting books about trucks and saying good morning to everyone!"
"I love to read and the library is a very chill environment. Also, being surrounded by books is a wonderful feeling. The programs are fun, too!"
"I love the library because they have so much awesome books that I can read all the time, well not all the time, just sometimes."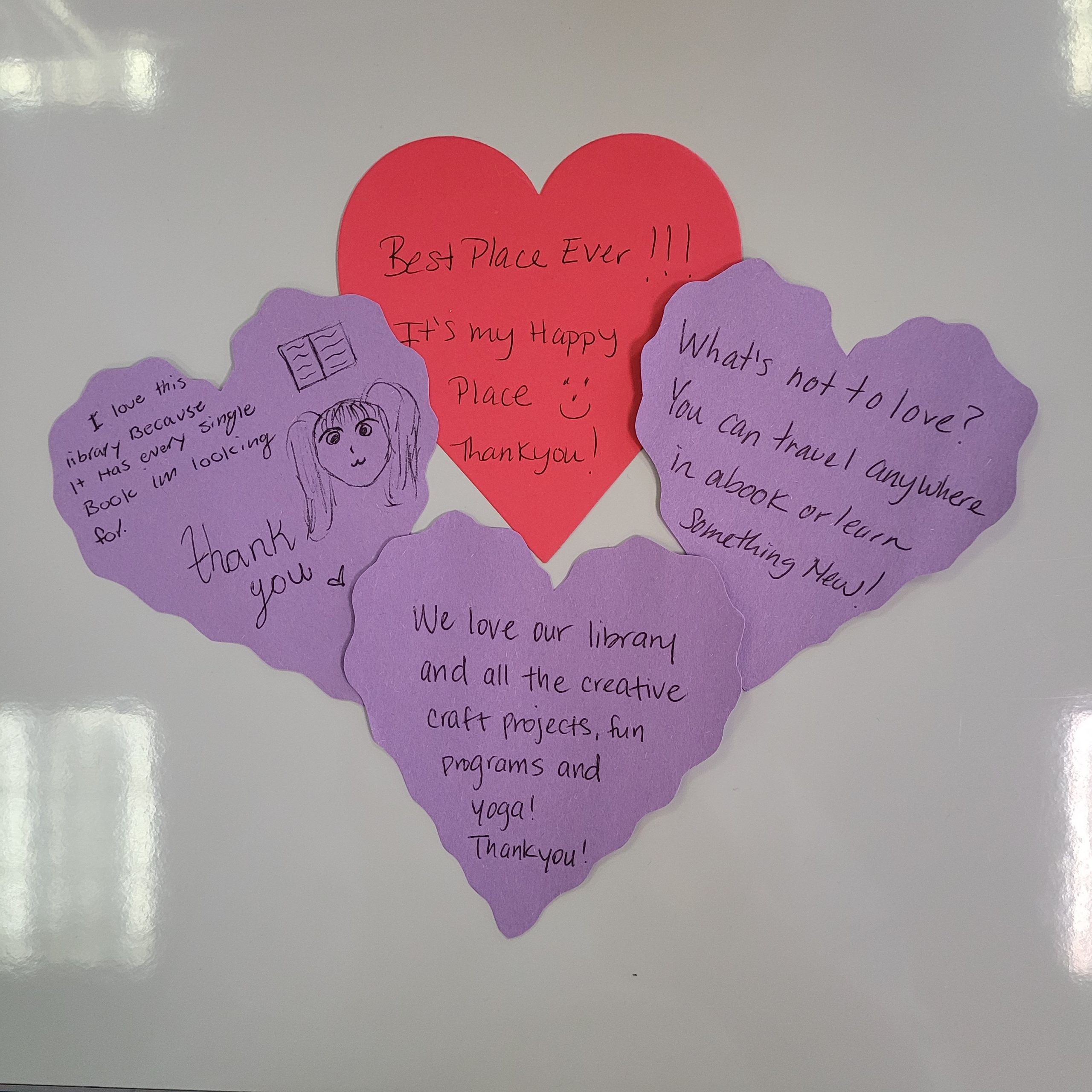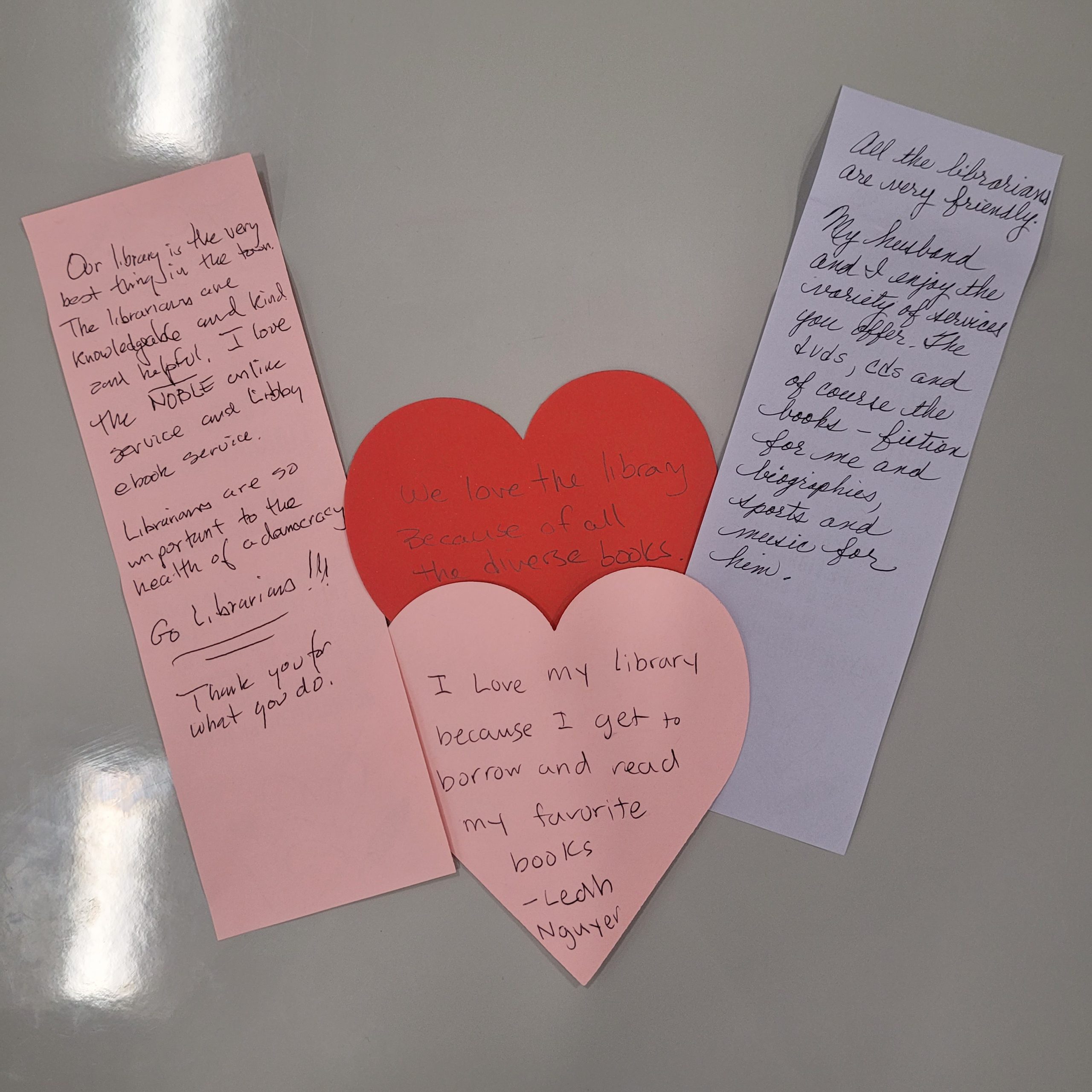 Adult Responses
"It's an extension of home! I grew up in Lynnfield everyday going to the Library after school was the highlight of my day. I would complete homework, read books, and work on projects. I'm excited to raise my kids in Lynnfield so they get to grow up with such an amazing public library at their side!"
"The Lynnfield Library is wonderful. The staff is great, always helpful! I appreciate everything the staff does especially during COVID. Thank you!"
"The entire library staff are very helpful, polite and pleasant when talking to them. Great selection of books. Comfortable seating. Accessing the computers is a god-send! Thank you for everything."
"Appreciate having books on hold & then just coming in to get them."
"Our library is the very best thing in the town. The librarians are knowledgeable and kind and helpful. I love the NOBLE online service and Libby ebook service. Librarians are so important tot he health of a democracy. Go librarians!! Thank you for what you do."
"All the librarians are very friendly. My husband and I enjoy the variety of services you offer. The DVDs, CDs and of course the books–fiction for me and biographies, sports and music for him."
"What do I love about the library. Where does one begin, as you enter you feel so welcome by their greeting and always what they can do to help, especially if it's a particular topic and you can't find it. The staff are always so helpful. I am grateful to be able to visit and participate in so many programs. Thank you!!"
"The library is the best "home away from home" place. Most of the librarians greet patrons by first name and are truly interested in helping–whether to locate a book, explain the nuances of Libby and online resources, or to share a quick word. The library and librarians are awesome in adult & children's!"
"Around 1943, at age three, a building devoted to books was a bit of newly discovered magic to my eager little mind. Seventy-nine years later, that magic has expanded to include many other services, especially music and computers including internet access, such as the one I am using to write this."