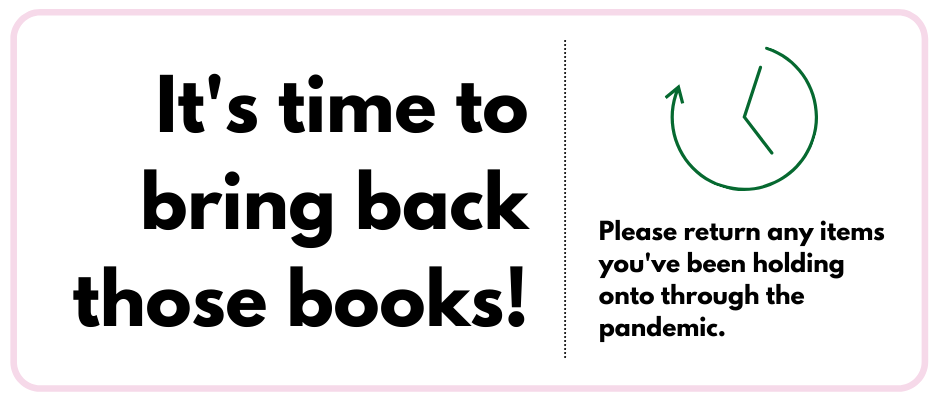 It's time to bring back the books you've been holding onto throughout the pandemic! Now that the library has been fully open for several months, our library network is reinstating its long overdue policy. Once a book, DVD, CD, or other item is 42 days overdue, the item will be billed to your account and we'll need you to return it before you can borrow books or ebooks or use museum passes again.
You can return items inside the library when we're open or by using the outdoor book drops any time. There are no late fees for Lynnfield items–just bring them back as soon as you can! And don't worry, we won't judge you for how long it's been since you've visited.
Reminder emails will be going out to all affected patrons over the next several weeks, and the next time you're at the library, we'll let you know if we see anything on your account. You can also check your account online or call the library and we'll tell you if you have anything overdue.
While there are no late fees for Lynnfield items, some of the other libraries in our network are charging late fees–but again, the most important thing is that you get those items back to us so we can share them with the rest of the community!