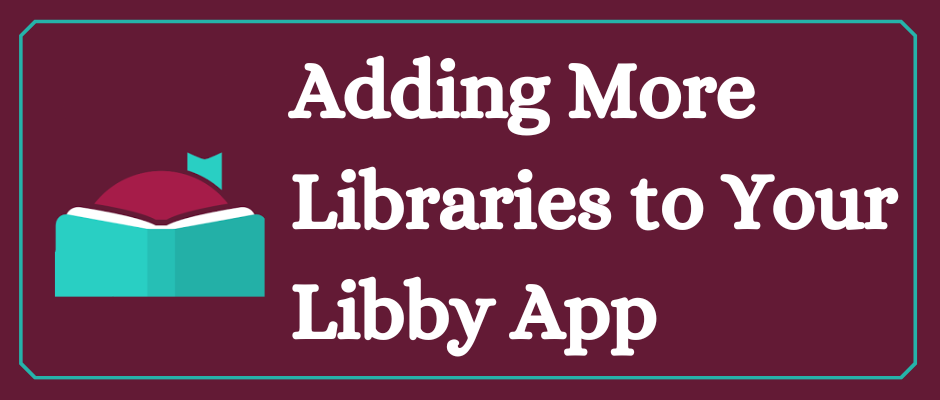 by Samantha Totman
Did you know that, with the Libby app, you can access e-books and e-audiobooks from all the libraries in Massachusetts? Thanks to a statewide partnership, the digital libraries of all Commonwealth networks are available to everyone with a Massachusetts library card. This is especially helpful when books have very long waitlists, or if you'd like to search for a book that your home library does not have in their catalog.
Below is our tutorial for adding each network to your Libby app.
First, make sure you download the Libby app! If you don't have the Libby app yet, you can find more information about downloading it here, or you can call or visit the Library and we'll be happy to help you set it up. Log in with your Lynnfield Library card and PIN number–NOBLE, the consortium that Lynnfield Library is part of, will be your "home" Library on the app.
Click the Menu button with three lines in the center of the bottom row. Scroll down to Your Libraries and click Add Library.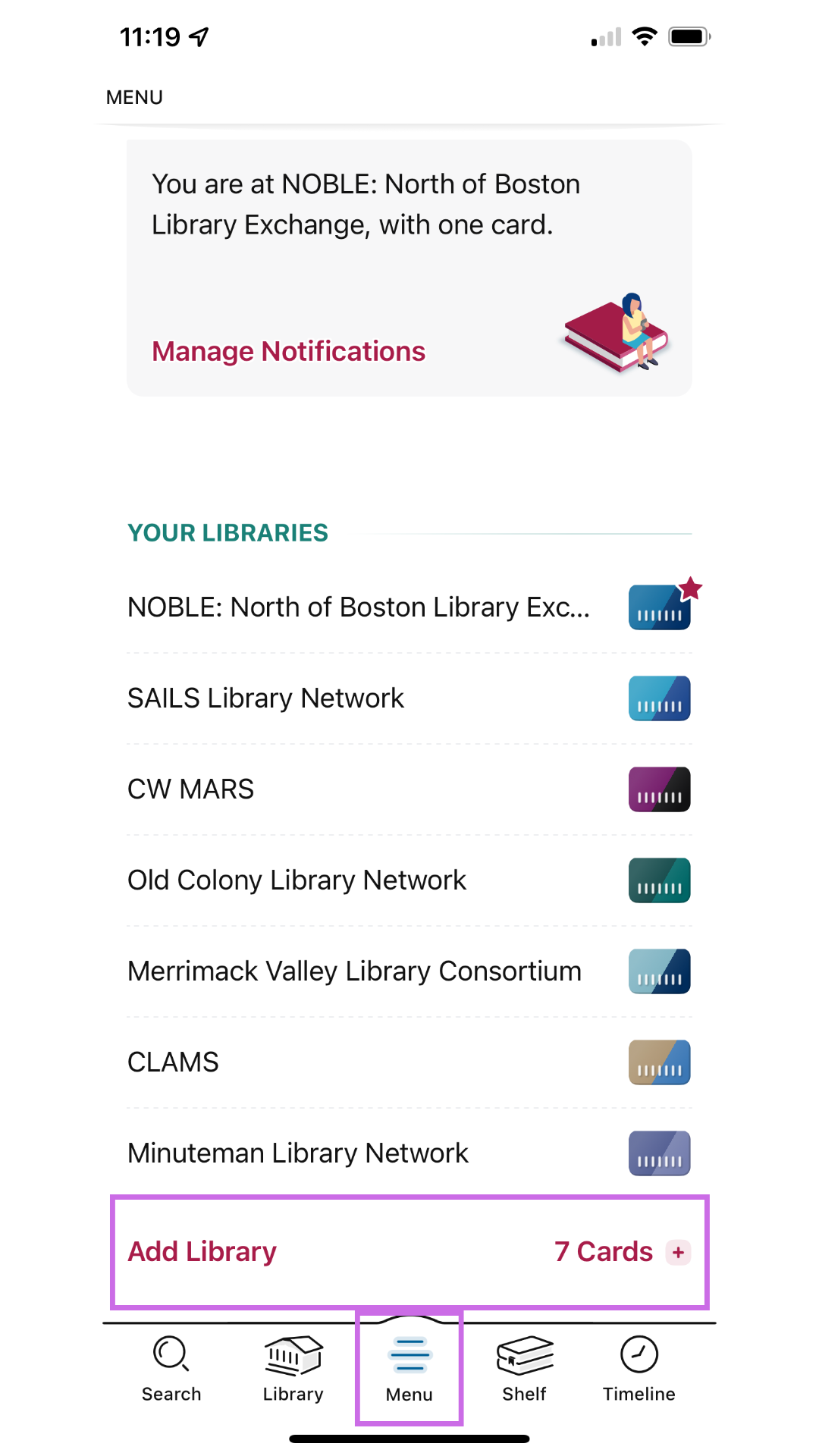 Search for another Massachusetts library network by name. Let's try Boston Public Library first. Click Boston Public Library's information.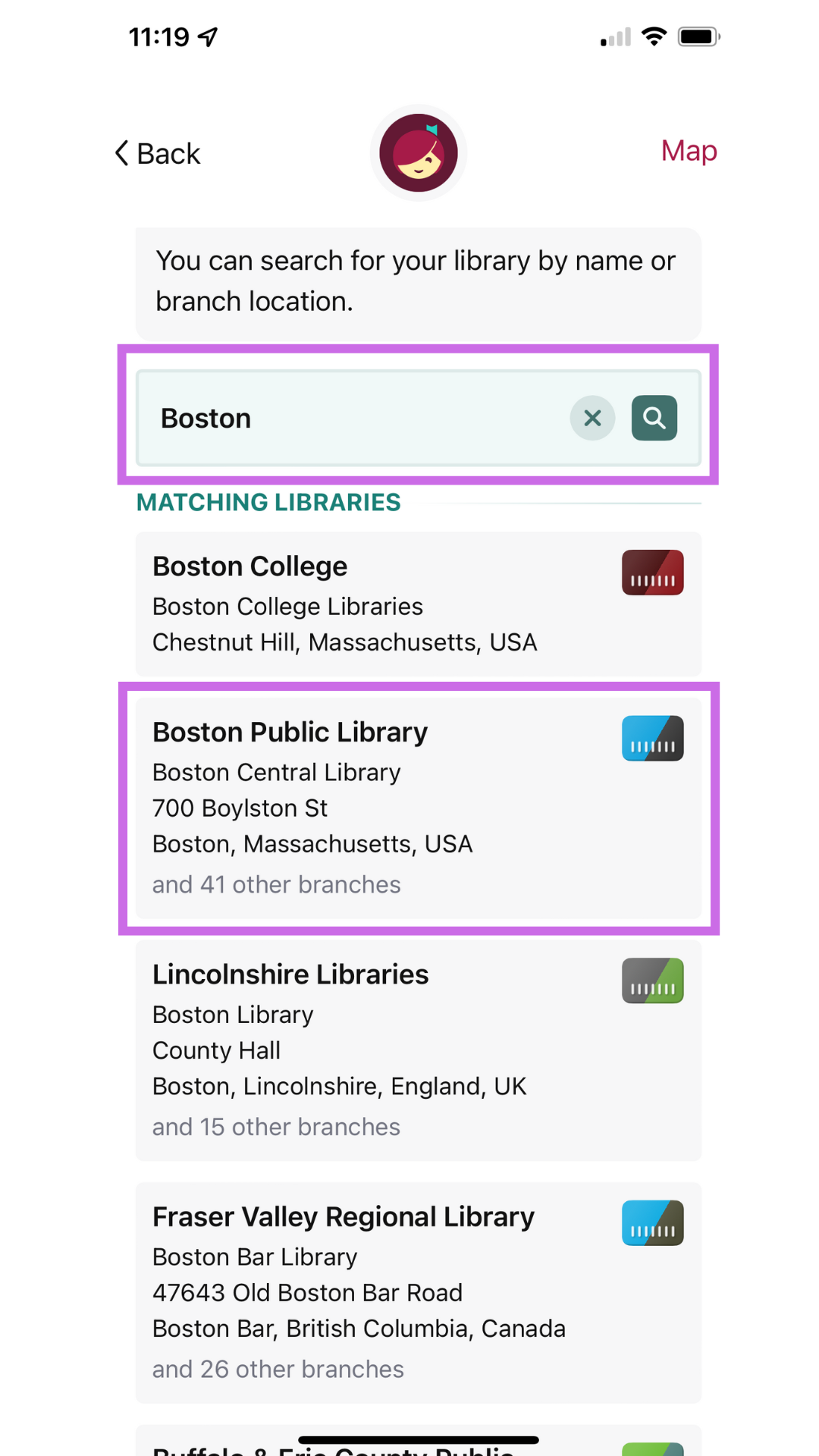 Libby will tell you to add a library card. Click Sign in With My Card.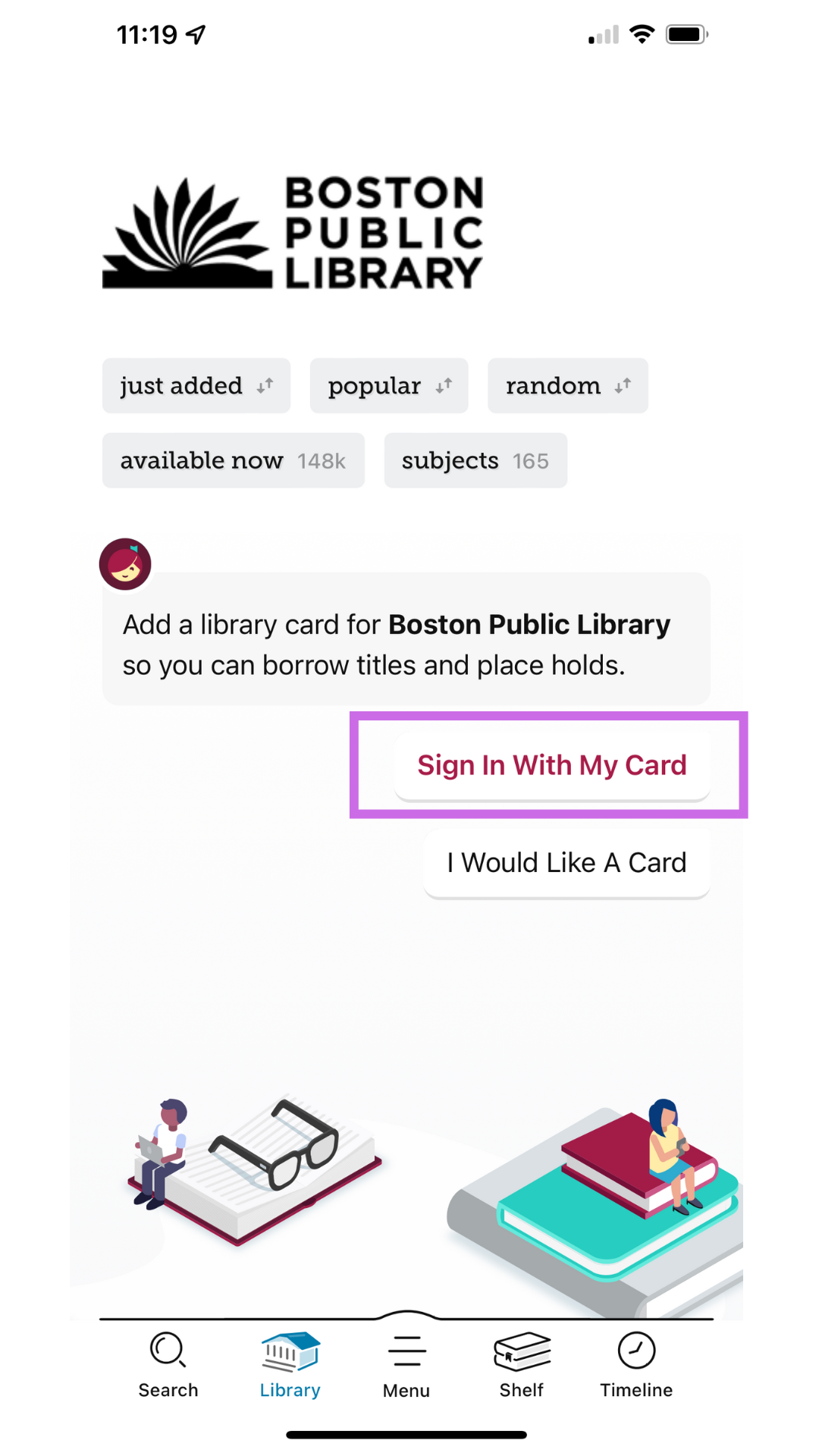 NOBLE should appear as a Partner Library. Click NOBLE Library Patrons.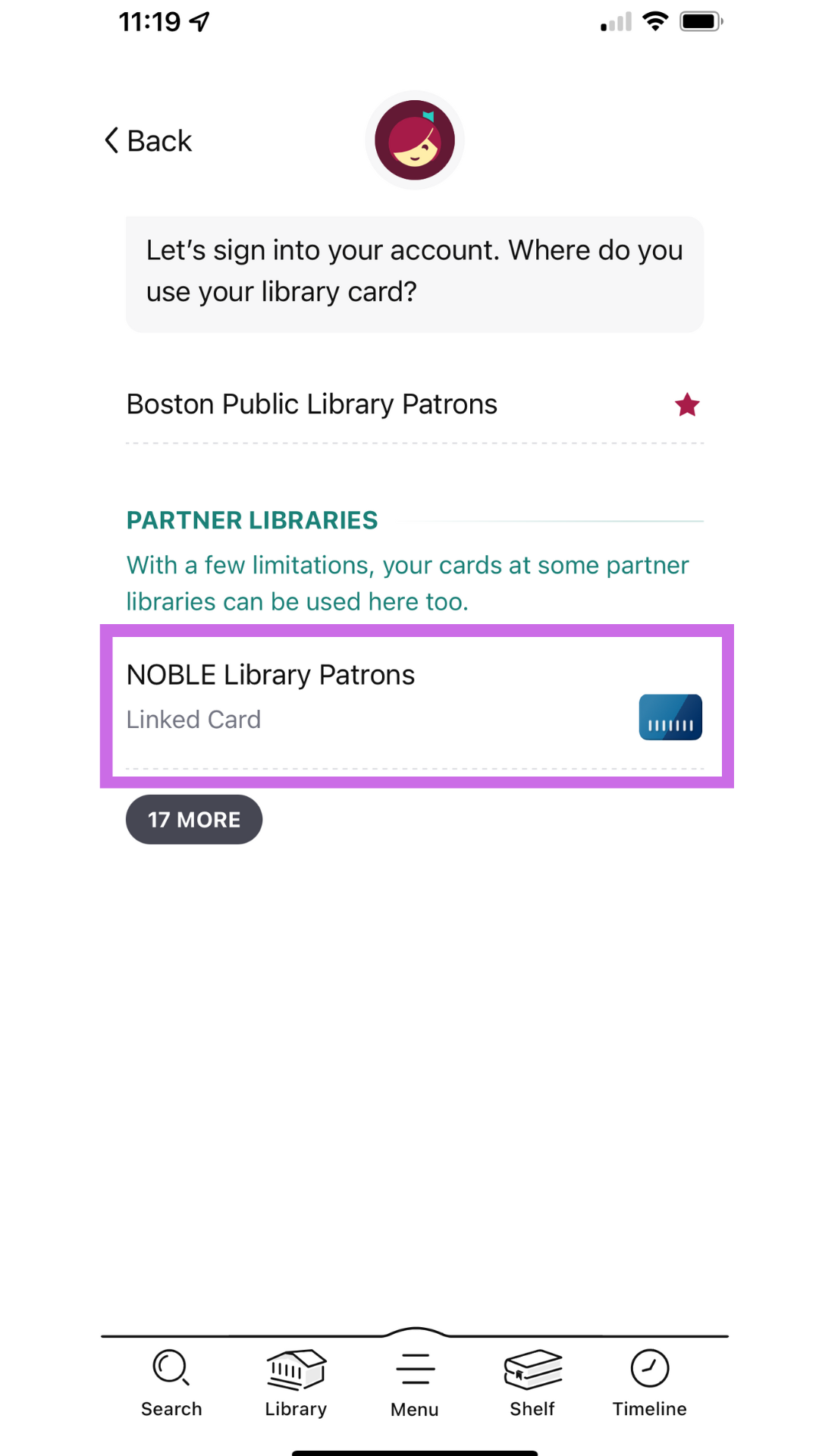 Enter your Lynnfield library card number and click Submit.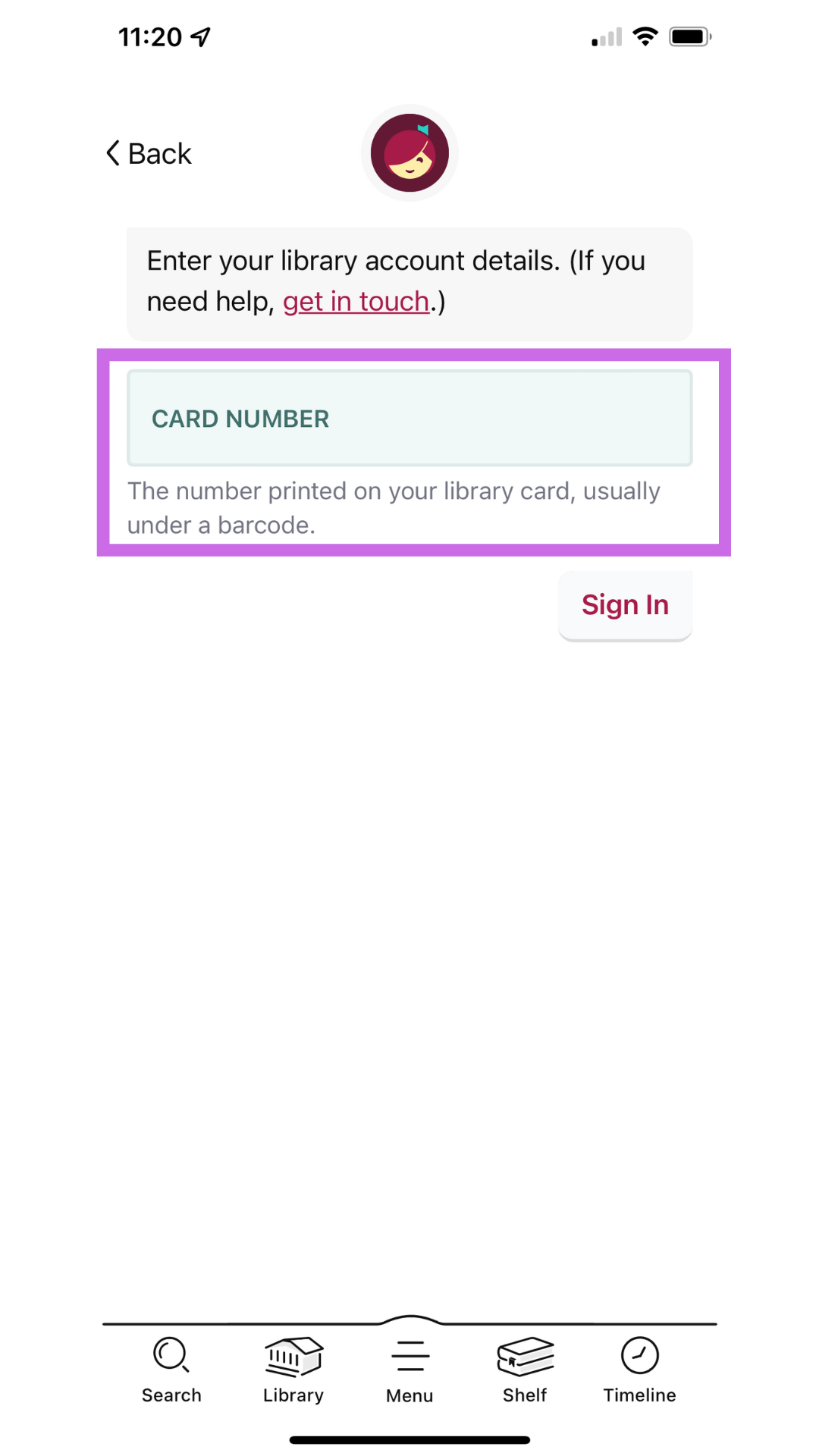 You're all set! Repeat this process until you have added all of the Massachusetts library networks:
NOBLE (That's us!)
Boston Public Library
SAILS Library Network
CLAMS
CW Mars
Minuteman Library Network
Merrimack Valley Library Consortium
Old Colony Library Network
Tips & Tricks
Each network sets its own guidelines for how many holds you can place, how many books you can check out, and how long you can check out those books. Please pay attention to those as you switch between library networks.
Turn on notifications to be alerted when a loan is expiring. Libby will offer you the option to renew the book or place it on hold again if you cannot renew it.
If you're done with a book, return it early! This will allow the next person to check it out faster. You can return a book early by clicking Shelf > Manage Loan > Return Early.
If you ever need a new PIN number, you can contact the Library and we'll reset it for you. You can call us at 781-334-5411 or email lfdcirc@noblenet.org.