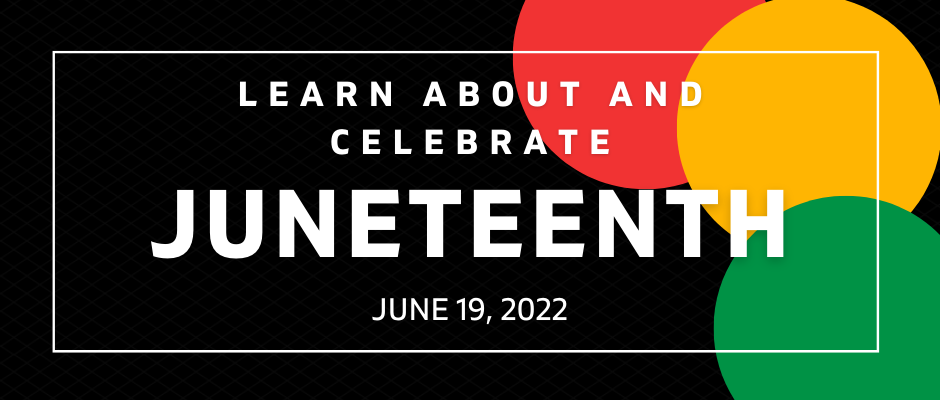 by Samantha Totman
Sunday, June 19, and Monday, June 20, mark the second year that Juneteenth is officially recognized as a state and national holiday. But Juneteenth means much more than just another day off. Juneteenth commemorates June 19, 1865, when the news of the end of the Civil War reached Galveston, Texas, more than 2 years after Abraham Lincoln's Emancipation Proclamation abolished slavery. Learn more about the history of Juneteenth and how it is celebrated below, and be sure to join Lynnfield for Love's Opal Lee Walk on June 18.
Books
On Juneteenth by Annette Gordon-Reed
Book | eBook | eAudiobook
Island of Color: Where Juneteenth Started by Izola Ethel Fedford Collins
Book
Envisioning Emancipation: Black Americans and the End of Slavery by Deborah Willis and Barbara Krauthamer
Book
Black Reconstruction in America 1860-1880 by W. E. B. Du Bois
Book
Watermelon and Red Birds: A Cookbook for Juneteenth and Black Celebrations by Nicole A. Taylor
Book
Jubilee: Recipes from Two Centuries of African-American Cooking by Toni Tipton-Martin
Book
Media
The History of Juneteenth by Juneteenth.com
Juneteenth YouTube Playlist by the National Museum of African American History & Culture
Historical Documents and Photos by the Texas State Historical Association
Interview on the History of Juneteenth with Annette Gordon-Reed by WBUR
Local Organizations & Programs
The North Shore Juneteenth Association
Lynnfield for Love's Juneteenth Opal Lee Walk
Juneteenth Festival at the Lynn Museum
The Empancipator's Juneteenth Celebration
Juneteenth Events in the Boston Area by Bostonusa.com
Many Boston area institutions, including the Museum of Fine Arts and Old Sturbridge Village, as well as towns like Woburn, New Bedford, and Framingham, are hosting Juneteenth celebrations. Check your local listings for more celebrations and information.