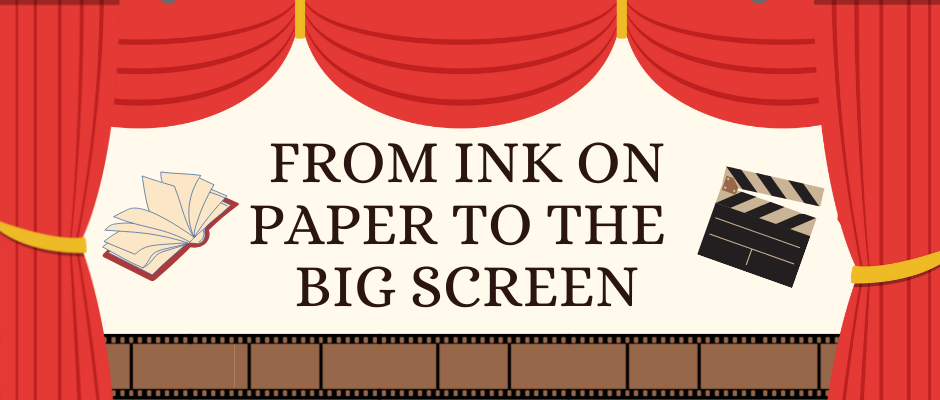 by Kristen Scheeler
Are you looking to start your year with a book that will be adapted to the big screen in 2022? Read the book or start the series before it comes to streaming platforms or theaters. All of these titles can be found in our catalog, offered in a variety of formats, and can be put on hold at checkout. The books are listed in chronological order of release date.     
Netflix
Bridgerton season 1 followed The Duke and I was fan favorite on Netflix, with 82 million households watching the show in its first month. Season 2 is expected to be released in the spring of 2022. Here is each title of the series. 
A movie adaptation of Where the Crawdads Sing is expected to be released to Netflix in June of 2022. 
Netflix has concluded production on a new teen LGBTQIA+ romantic drama series called Heartstopper and is expected to launch on Netflix globally in 2022.
Theaters
If you're a horror fan or love Stephen King's books, Salem's  Lot is coming to the big screen in September 2022.
The Nightingale is coming to theaters during December of 2022 
Amazon Prime
Amazon is releasing a The Lord of the Rings (Prequel) TV series in September 2022. This series, like the film saga, will be set in Tolkien's Middle-earth and is said to be thousands of years before The Hobbit and Lord of the Rings. Refresh your mind of the loved series with the original works. 
HBO Max
Game of Thrones fans will be excited to expect a Fire & Blood 10 episode limited series coming in 2022 to HBO Max. Based on George R.R. Martin's Fire & Blood, the series, is set 200 years before the events of Game of Thrones, and tells the story of House Targaryen.
Disney+
Ms. Marvel will be launching on Disney+ during the Summer in 2022. Check out  Ms. Marvel (Kamala Khan) Full Reading Order to see the extended list and where each book falls within the other MCU works. Each of these are available as ebooks through hoopla.