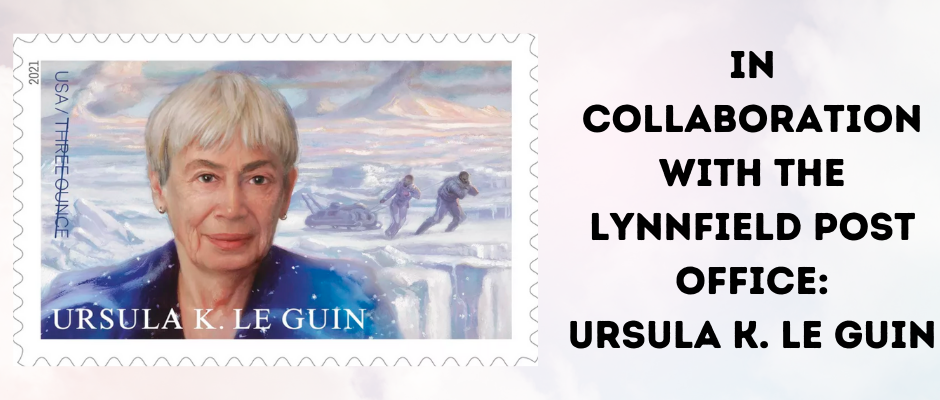 by Samantha Totman, Circulation Assistant
The U.S. Post Office recently released a stamp featuring renowned science fiction author Ursula K. Le Guin. Her stamp is the 33rd in the Post Office's Literary Arts series. We've collaborated with our next-door neighbors, the Lynnfield Post Office, to commemorate this stamp with a list of Le Guin's works and a display inside the Library. Stop by the Post Office to pick up some of Le Guin's stamps!
And don't forget to log the books you read to help your team win our Summer Reading Challenge!
Fiction
A Wizard of Earthsea
Book | eBook | Large Print | CD Audiobook | eAudiobook
The Left Hand of Darkness
Book | eBook | eAudiobook
The Lathe of Heaven
Book | eBook | DVD (1979) | DVD (2002)
The Dispossesed
Book | eBook | eAudiobook
The Found and the Lost
Book
Lavinia
Book | eBook | CD Audiobook
Nonfiction & Poetry
Steering the Craft: A Twenty-First-Century Guide to Sailing the Sea of Story
Book
Finding My Elegy: New and Selected Poems 1960 – 2010
Book 
Incredible Good Fortune: New Poems
Book
So Far So Good: Final Poems, 2014-2018
Book