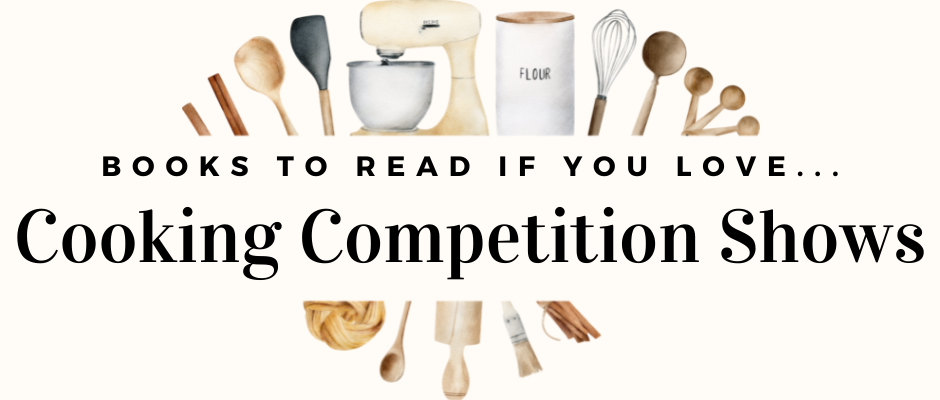 by Samantha Totman
I'm a huge fan of cooking competition shows! From the early days of Iron Chef to the latest season of Top Chef: Houston, plus Chopped and Great British Bake-Off and everything in between, I've seen (and loved) them all. Below is a list of fiction, memoirs, and cookbooks to bring a little of the competitive spirit into your reading life! As always, you can place holds on these titles by clicking the links below, stopping by the Library in person, or giving us a call.
Fiction
Fry Another Day by JJ Cook
Book
Sweet Heat by Zuri Day
Book | CD Audiobook
Recipe for Persuasion by Sonali Dev
Book | eBook | eAudiobook
Sadie on a Plate by Amanda Elliot
Book
Rosaline Palmer Takes the Cake by Alexis Hall
Book | eBook
Accidentally Engaged by Farah Heron
Book | eBook
Love & Other Disasters by Anita Kelly
Book | eBook
Nonfiction: Memoirs, Biographies, Tell-Alls, and More
Cooking As Fast As I Can: a Chef's Story of Family, Food, and Forgiveness by Cat Cora with Karen Karbo
Book
Love, Loss, and What We Ate by Padma Lakshmi
Book | eBook | CD Audiobook | eAudiobook
Buttermilk Graffiti: a Chef's Journey to Discover America's New Melting-Pot Cuisine by Edward Lee
Book | eBook
Notes from a Young Black Chef by Kwame Onwuachi with Joshua David Stein
Book | Large Print
From Scratch: Inside the Food Network by Allen Salkin
Book
Yes, Chef by Marcus Samuelsson
Book | eBook
Gordon Ramsay: the Biography by Neil Simpson
Book
The Story of the Great British Bake Off by Anita Singh
Book | eBook
Cookbooks
Nearly every cooking competition judge and contestant has published a cookbook! We don't have the space to share them all here, but you can find them by searching the catalog or speaking with a Reference librarian.
The Chopped Cookbook
Book
The Great British Baking Show: Love to Bake
Book
The Great British Baking Show: a Bake for All Seasons
Book
Top Chef: the Cookbook
Book | eBook
Top Chef: the Quickfire Cookbook
Book
MasterChef: The Ultimate Cookbook
Book
MasterChef Junior Cookbook
Book