How to Sign-Up for hoopla 
by Nicole Goolishian, Head of Technical Services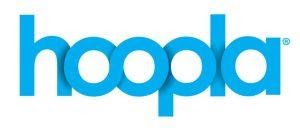 Looking for new content to stream at home this winter? Look no further than hoopla!
hoopla is free to Lynnfield Library cardholders to stream TV, movies, eBooks, eAudiobooks, and music. Each month you can check out ten different items with your monthly borrows restarting on the first of every month. Keep an eye out for hoopla's "Bonus Borrows" or items you can borrow without taking away from your ten monthly borrows. With hoopla, there are no holds lists – everyone can access everything all the time!
To sign-up for hoopla, you will need a Lynnfield Library card, a PIN #, and a free hoopla account. Don't have a PIN #? No problem! Call the Circulation Desk at 781-334-5411 to get a new PIN.
hoopla is available on your smartphone, tablet, or computer. Please see the following instructions to create your account and discover new content today: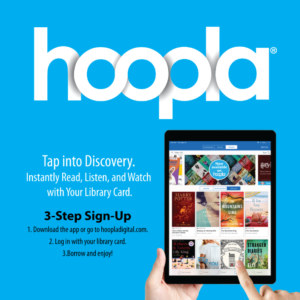 For more information on what hoopla has to offer please visit https://lynnfieldlibrary.org/hoopla/.
Have questions about signing up? Please give us a call at 781-334-5411 or e-mail lfd@noblenet.org. We are here to help walk you through the sign-up process!