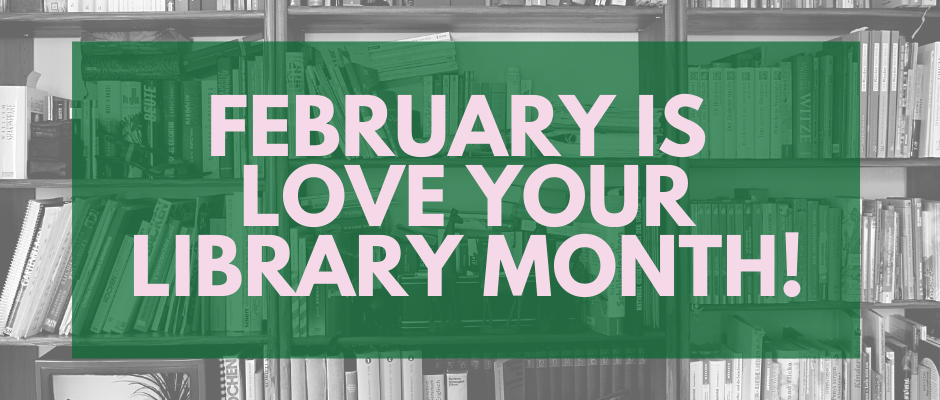 by Samantha Totman and Alex Lambright
Did you know that February is Love Your Library Month? This year we'll be celebrating all month long with free Library swag, activities for kids, programs, throwbacks to the Library's past, and more!
Here's how you can join the celebration with us:
Tell us why you love the library. We'll have bookmarks and hearts at the Library for you to fill out in person, and we'll be displaying them on our bulletin board outside the Children's Room. If you'd rather participate digitally, you can fill out this anonymous form.
Grab some Library swag. We have activity packets for kids and teens that include coloring pages, games, bookmarks, stickers, and more. For adults, everyone who checks out 4 or more books will get a Library tote bag (while supplies last)!
Show your Library pride. Join one of our kids and teens button-making programs in February to design and make your own buttons! We have some Library-centric designs, or you can work with our librarians to design your own.
Stay tuned. We'll be sharing more ways to love your library, plus photos, fun facts, and more, on our blog, social media pages, and in the local newspapers all month long.
Share! Let us (and everyone else!) know why you love the library by tagging us on social media or by using the hashtag #lynnfieldlibrary.