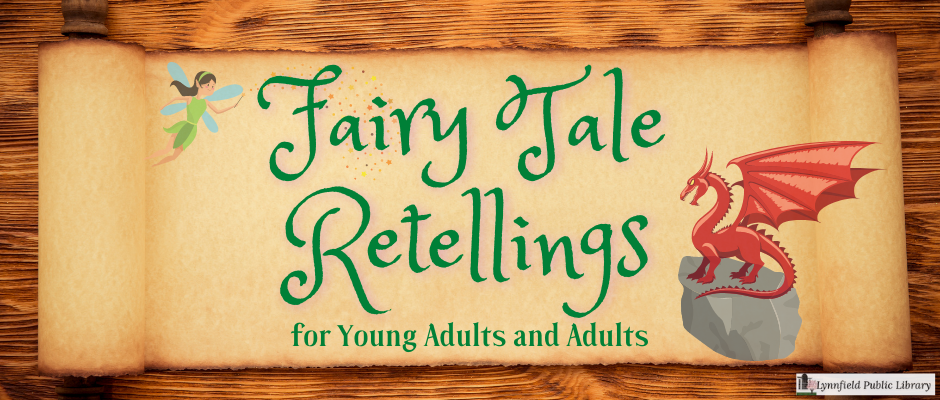 by Amanda Landry, Children's Assistant 
So many of us have grown up reading fairy tales, loving the magic, adventure, and happily ever after. But fairy tales aren't just for kids! Get enchanted all over again with these fairy tale retellings for Young Adults and Adults.
And don't forget to log the books you read to help your team win our Summer Reading Challenge and to be entered to win raffle prizes!
Ash by Malinda Lo (Cinderella)
Boy, Snow, Bird by Helen Oyeyemi (Snow White)
Book | Large Print | Audiobook
The Bloody Chamber and Other Stories by Angela Carter (multiple)
Gretel and the Dark by Eliza Granville (Hansel and Gretel)
The Girl in Red by Christina Henry (Little Red Riding Hood)
Girls Made of Snow and Glass by Melissa Bashardoust (Snow White)
The Hazel Wood by Melissa Albert (multiple)
Book | Large Print | eAudiobook
Rags and Bones edited by Melissa Marr and Tim Pratt (multiple)
The Singing Bones by Shaun Tan (multiple)
Spinning Silver by Naomi Novik (Rumpelstiltskin)