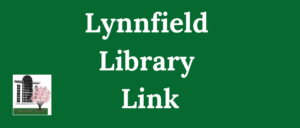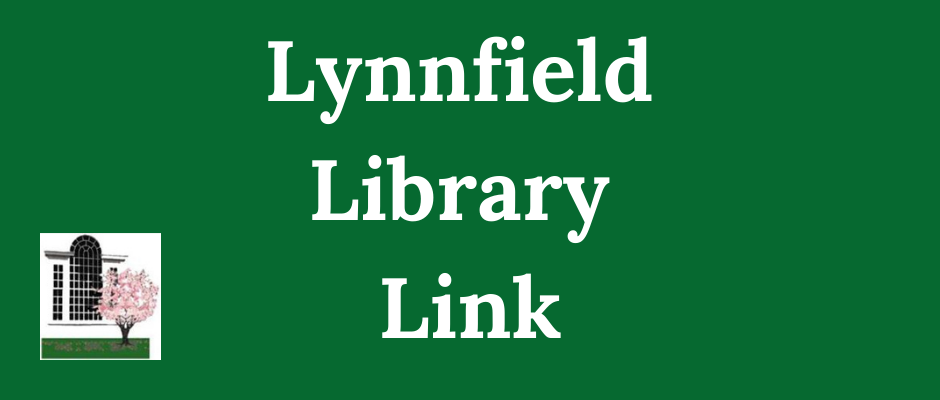 Do You Have Your Lynnfield Public Library Card?
By Jennifer Inglis, Director
*This article was originally featured in the Lynnfield Villager
For this column, I was going to reflect on 2020, but it still feels overwhelming. I'm so proud of everything the team here has done to pivot to provide safe and accessible services during COVID-19. There are lots of jokes about "what they don't teach you in library school," and running a library during a pandemic has taken over the top of the list. (Others? Mostly around building maintenance!) Thinking about all of the digital resources we promoted, online programming we created, and outdoor "pick ups" we facilitated brings me to that question: do you have your library card?
If you don't have a Lynnfield Public Library card, you are missing out on accessing books, movies, music, video games, and magazines. Each of these things can be borrowed on your card, easily picked up during our Front Door Service times that are currently scheduled five days a week. You can also use online databases for research and for fun, and you can participate in any number of programs, live and recorded, from home, or get one of our
"take and make" craft kits that are offered nearly weekly on Saturday mornings.
We are continuing to add new services, too. Soon we will be circulating puzzles and board games, which can help keep you busy and/or distracted over the next few months while we hunker down and stay safe and warm inside. We are working with the Lynnfield Recycling Committee, and are accepting donations of excellent condition puzzles (more than 300 pieces, please) and board games for families and adults. Everything will be quarantined and then processed for borrowing. Check back in mid-January to see what we have! We will also be adding a language learning database and offering a limited number of "Chromebook Kits" to be borrowed as well. These kits have a Chromebook and a wireless hotspot so you can access the internet AND a computer from home. While most families have this technology already, not everyone in Lynnfield does, so we want to help provide access to our digital resources from home for all.
We are also still working with other organizations in town, most recently with the Lynnfield Rotary Turkey Trot, where proceeds from the annual race go directly back into the community. Rotary was able to pull this off this year with a "virtual race", and the funds raised are for scholarships for high school students. We are also a partner in the upcoming "Together in 2021: A Virtual Series on Diversity, Equity and Inclusion" with A Healthy Lynnfield, the Town of Lynnfield, Lynnfield for Love, Lynnfield Clergy Association, and the Lynnfield Anti-Racist League. We hope you join us for a series of thought-provoking, timely, and important discussions, beginning with a presentation on January 14th with Deb Irving, author of the book Waking Up White. Copies of the book are available to borrow, and are also for sale through the Friends of the Lynnfield Library.
If you don't already have your Lynnfield Public Library card, you are missing out on being part of a vital resource for Lynnfield residents and an active member of the community. Because of the pandemic, we have made getting a library card easy – just send an email to lfdcirc@noblenet.org with your name, address, phone number, and birth date, and we will set you up with a temporary card that you can use to access the resources from home, or to pick up at our Front Door. When the pandemic is over, you'll need to pop in and show us your ID, but we really want you to have access to these resources now. You can also leave us a message with the same information at (781) 334-5411.
For more information about what we're doing, check out our website and events calendar at www.lynnfieldlibrary.org, follow us on social media, or reach out to lfd@noblenet.org. To register for the virtual discussion series, visit www.ahealthylynnfield.org. Please also feel free to contact me, Jennifer Inglis, Library Director, at jinglis@noblenet.org. Thank you, and Happy New Year!