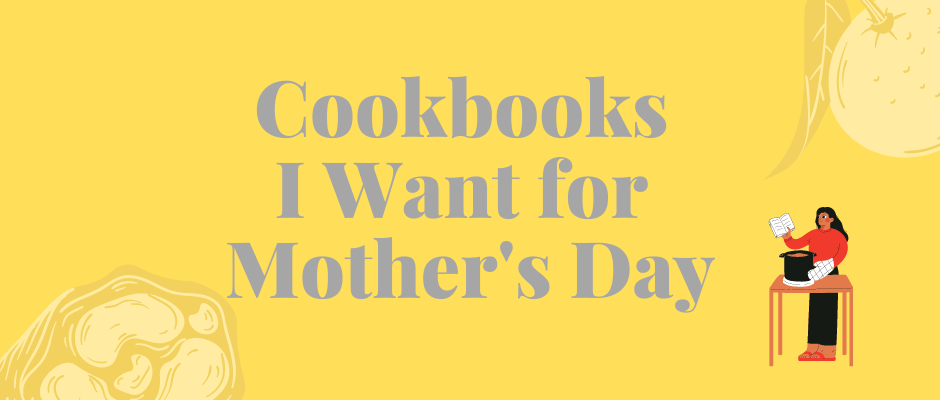 Cookbooks I Want for Mother's Day
by Abby Porter, Assistant Director
I love cooking and baking, as anyone knows who knows me personally.  My husband always thinks I'm crazy, but cookbooks are the main thing I ask for as gifts for holidays.  This spring, there are so many cookbooks I'm excited about and hoping to get for Mother's Day!  I may get one, but, luckily, I know I can get any of them from the Lynnfield Library!
Simply Julia by Julia Turshen – I will buy anything Julia Turshen writes!  Her recipes are always easy to follow and extremely delicious!
Cook This Book by Molly Baz – I loved watching Molly Baz on Bon Appetit and now on her Instagram (I also may have asked for one of her aprons!).  She has great tips for making any meal feel fancy and extra tasty.  Her caesar salad is perfection!
The Nom Wah Cookbook by Wilson Tang – Dumplings are my favorite food and this book is about a classic New York dim sum restaurant, so I can learn to make and fold them at home!  Plus, noodles, bao, desserts, and more.
A Good Bake by Melissa Weller – I love anyone who can make my baking better and Melissa Weller explains every step of the process, making it clear why you really do want your butter and eggs at room temp before you bake those cookies.
Mother Grains by Roxana Jullapat – This book is all about learning to bake with other flours.  It basically makes baking healthy!