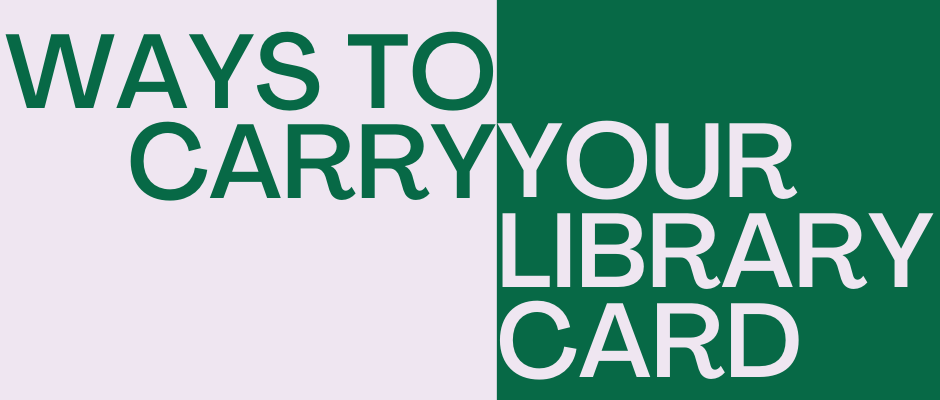 by Samantha Totman and Katherine Decker
Now that the library is open for browsing appointments, we're getting reacquainted with our library cards and remembering to bring them with us to check out books. Maybe you took your card out of your wallet or off your keychain–after more than a year of accessing the library's digital resources and utilizing Front Door Service, we get it! Below, we're sharing the most convenient ways to carry your library card, so you're never without it.
In your wallet: A classic! Keep your physical library card in your wallet. If you need a replacement card, just email lfdcirc@noblenet.org, and we can get you a new one for free.
On your keychain: We now offer a keychain card along with your regular size card. If you want a replacement card, email lfdcirc@noblenet.org or make an appointment to stop by the Library.
On your smartphone in the NOBLE app: Lynnfield Public Library is a member of the North of Boston Library Exchange, which gives us access to their app. In addition to searching the catalog and placing holds, you can also add your library card to the app by clicking Store Card. We can scan the barcode that comes up on your screen!
On your smartphone in your Photos app: Take a picture of the back of your card and store it in your photo gallery. We can scan the picture of your barcode right off your screen.