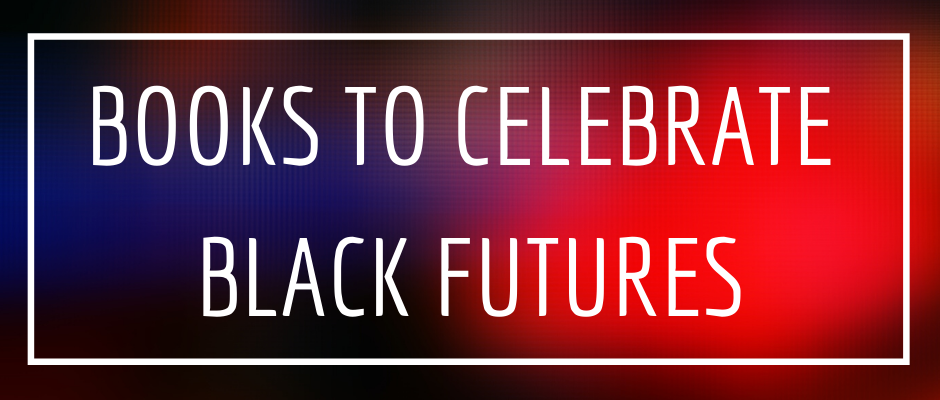 by Samantha Totman and Lauren Fox
February is Black History Month, a time to reflect and learn on the numerous, and often unseen, struggles, achievements, and contributions of Black people in America. As part of this celebratory month, we also look to the future–a future where Black stories are truly heard and Black experiences are truly seen. Below we've collected a handful of resources and library materials that will have you looking forward.
Black Histories, Black Futures exhibit at the Museum of Fine Arts, Boston
Exhibition | Lynnfield Library MFA Museum Pass
This exhibit was curated by teen interns and features both well-known and up-and-coming artists, including a spotlight on Boston artists. The exhibition runs until June 20, 2021.
Parable of the Sower by Octavia E. Butler
Book | eBook | eAudiobook
Black Panther: A Nation Under Our Feet Vol. 1 by Ta-Nehisi Coates
Book | eBook
Get the Black Panther DVD here.
Pet by Akwaeke Emezi
Book | eBook | CD Audiobook
How Long 'Til Black Future Month? by N. K. Jemisin
Book | eBook
Slay by Brittney Morris
Book | eBook
Movement for Black Lives and Root Story Films
Video
This short film, set in the year 2172, imagines youth of the future finding a time capsule that describes the events of Freedom Summer in 2020.
Binti by Nnedi Okorafor
Book | eAudiobook
Dark Matter: A Century of Speculative Fiction from the African Diaspora, edited by Sheree R. Thomas
Book
The Intuitionist by Colson Whitehead
Book | eBook | CD Audiobook