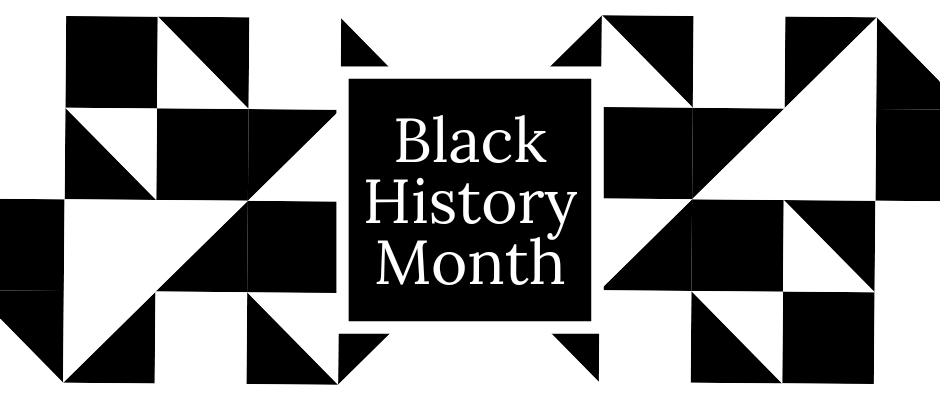 By Joan Carbone – Youth Services Library Assistant, Lynnfield Public Library
February is Black History Month and the library has lots of wonderful titles to help you learn more about this important part of history! Scroll down for some great Children's, Young Adult, and Adult books.
Children's
Malcolm Little : the boy who grew up to become Malcolm X by Ilyasah Shabazz
When we say Black Lives Matter by Maxine Beneba Clarke
28 Days : Moments in Black History that Changed the World by Charles R. Smith, Jr.
Going Places : Victor Hugo Green and his glorious book by Tonya Bolden
Black Ballerinas : my journey to our legacy by Misty Copeland
One Crazy Summer by Rita Williams-Garcia
Let the Children March
by Monica Clark-Robinson
Henry's Freedom Box
by Ellen Levine
King of Ragtime: The Story of Scott Joplin
by Stephen Costanza
Lifting as We Climb: Black Women's Battle for the Ballot Box
by Evette Dionne
The 1619 Project : Born on the Water
by Nikole Hannah-Jones
Opal Lee and What It Means to Be Free: The True Story of the Grandmother of Juneteenth
by Alice Faye Duncan
The ABCs of Black History
by Rio Cortez
The Parker Inheritance
by Varian Johnson
Timelines from Black History : leaders, legends, legacies
by Mireille Harper
More than just a game : the Black Origins of Basketball
by Madison Moore
Stitch by Stitch: Elizabeth Hobbs Keckly sews her way to freedom
by Connie Schofield-Morrison
What is the Civil Rights Movement? by Sherri L. Smith
also
What was Reconstruction?
,
What was the Harlem Renaissance?
, and
Who were the Tuskegee Airmen?
Young Adult
Monster
by Walter Dean Myers
Black Birds in the Sky : the story and Legacy of the 1921 Tulsa Race Massacre
by Brandy Colbert
We are not broken
by George M. Johnson
Unequal : a story of America
by Michael Eric Dyson
A Sitting in St. James
by Rita Williams-Garcia
Stolen Justice : the struggle for African-American voting rights
by Lawrence Goldstone
Legacy : women poets of the Harlem Renaissanc
e by Nikki Grimes
Revolution in our time : the Black Panther Party's promise to the people
by Kekla Magoon.
Stamped : racism, antiracism, and you
by Jason Reynolds
They better call me Sugar : my journey from the hood to the hardwood
by Sugar Rodgers
Star Child : a biographical constellation of Octavia Estelle Butler
by Ibi Zoboi
Concrete Rose
by Angie Thomas 
Also,
The Hate U Give
and
On the Come Up
Adult
Fiction
Invisible Man
by Ralph Ellison
Libertie: a novel
by Kaitlyn Greenidge
Homegoing
by Yaa Gyasi
Hitting a straight lick with a crooked stick : stories from the Harlem Renaissance
by Zora Neale Hurston
Yellow Wife
by Sadeqa Johnson
Take my hand
by Dolen Perkins-Valdez
Sing, Unburied, Sing
by Jesmyn Ward
Nonfiction
Colorization : one hundred years of Black films in a white world by Wil Haygood
We were Eight Years in Power : an American tragedy by Ta-Nehisi Coates
The Black Church : this is our story, this is our song by Henry Louis Gates, Jr
Wake : the hidden history of women-led slave revolts by Rebecca Hall
The 1619 Project : a new origin story edited by Nikole Hannah-Jones
Four Hundred Souls : a community history of African America, 1619-2019 by Ibram X. Kendi
The Dead are Arising : the life of Malcolm X by Les Payne and Tamara Payne
Run. Book One
by John Lewis and Andrew Aydin
Black Ghost of Empire
: the long death of slavery and the failure of emancipation
by Kris Manjapra